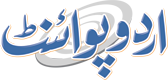 Peshawar Players, Official Leave For Malaysia For Badminton Training
Muhammad Rameez Published August 17, 2016 | 04:56 PM
PESHAWAR, (APP - UrduPoint / Pakistan Point News - 17th Augst,2016) : Players and officials from Peshawar currently associated with Pakistan International Badminton Academy (PIBA) reached Malaysia where they will participate in training program of Roslin Hashim Badminton Academy.
Roslin Hashim is a former World No.1 player who is now running his own academy in Malaysia. Four players including Saif, Shoaib, Hashir and Yasir along with the PIBA Coach and tour manager Asad Ghaffar reached Malaysia where they were received by Roslin Hashim on the airport. Talking to this scribe Muhammad Irfan Afridi, head coach of Pakistan International Badminton Academy, said that the basic aim of PIBA was to improve the standard of the game among the youngsters and the recent tour of the selected players to Malaysia was a step towards it. Speaking on the phone from Malaysia, Asad Ghaffar said that the facilities and coaching standards at Hashim Roslin Badminton Academy are amazing and more and more players should come here to get world class coaching. Former Pakistan Junior Champion and coach of Under-12 players at Pakistan International Badminton Academy Riaz Khan said that PIBA was providing free of cost training to the players.
He said that the recent tour of players to Malaysia is an eye opener for those sitting on the helm of badminton affairs in Pakistan. If a local academy can arrange tour for its players why not Pakistan Badminton Federation can do it," Riaz said while emphasizing lack of funds for the game that is required for the promotion of the sport in the country. Hashim Roslin talking to this scribe said that he hoped to visit Pakistan soon after an invitation from PIBA head coach Irfan Afridi.
He said he was amazed to see the talent among the players from Peshawar and if given proper training and facilities they can be among the world ranking. It is to mention here that the former England No.
1 and World No. 20 Aamir Ghaffar has played vital role in arranging the Malaysian tour for the players of Pakistan International Badminton Academy. It is to mention here that Aamir Ghaffar is also International Brand Ambassador of PIBA. Irfan Afridi asked media to give more and more coverage to such activities so that young badminton players can be encouraged.
Irfan Afridi further said that Aamir Ghaffar is train PIBA players for two weeks during his visit to Pakistan in December.