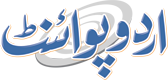 Singapore Firms Warned Over Schooling Ads
Muhammad Rameez Published August 19, 2016 | 03:45 PM
SINGAPORE, (APP - UrduPoint / Pakistan Point News - 19th Augst,2016) : Singaporean companies trying to cash in on the euphoria over local swimmer Joseph Schooling's Olympic gold medal have been told to stop unauthorised commercial campaigns. Schooling, who beat legendary US star Michael Phelps and set a new Olympic record in the 100m butterfly last week, has become a national idol after winning the city-state's first ever gold medal in the Summer Games. "While we celebrate Joseph's victory, we must also stand guided by the IOC (International Olympic Committee) rules and guidelines protecting the assets and marks of the Games," a spokesman for the Singapore National Olympic Council said in a statement to AFP late Thursday. "We would like to advise commercial entities to comply with these rules and not infringe or exploit the assets for commercial purposes." The spokesman did not disclose the Names of the companies, but a number of local firms, including in transport, services and retail, have publicly associated themselves with Schooling's gold-medal feat on social media.
"We have reached out to those who have infringed the rules to instruct them to cease any unauthorised campaigns immediately," the spokesman added. The sporting body said it was working with the IOC to implement the Olympic Charter, namely Rule 40 which restricts the use of participants' name, image or sports performance for advertising purposes during the Games.
The rule calls for an advertising ban from nine days before the Games' opening ceremony to the third day after the closing, therefore is in effect this year from July 27 to August 24. On Thursday, thousands turned out at a victory parade in Singapore for Schooling, who waved at fans from the open top of a double-decker bus. Earlier in the week, the swimmer was honoured by parliament and given a four-year exemption from compulsory military service so he can prepare for the Tokyo 2020 Olympics.