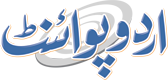 Africa Sentences Exiled Ex-leader Bozize To Life
Ijaz Ahmad Published September 22, 2023 | 06:52 PM
Exiled former Central African Republic president Francois Bozize, who became a rebel leader, has been sentenced in absentia to forced labour for life for conspiracy and rebellion, authorities said Friday
Bangui, Central African Republic, (APP - UrduPoint / Pakistan Point News - 22th Sep, 2023 ) :Exiled former Central African Republic president Francois Bozize, who became a rebel leader, has been sentenced in absentia to forced labour for life for conspiracy and rebellion, authorities said Friday.
Bozize, 76, who was in exile in Chad until March when he moved to Guinea Bissau, heads an alliance of rebel groups called the Coalition of Patriots for Change (CPC), formed in December 2020.
The ex-president, who seized power in the car in 2003 but was toppled a decade later, was sentenced on Thursday, according to a judgment sent by the justice ministry.

Two of Bozize's sons and 20 other co-accused, who included rebel leaders, were also handed the same sentence in absentia.
They were also convicted of compromising the internal security of the state and "murders", according to the judgment by an appeals court in the capital Bangui.
The judgment gave no details on the time period concerned or the crimes.
Civil conflict has torn CAR, one of the world's poorest countries, since 2013 when Muslim-dominated armed groups ousted Bozize.