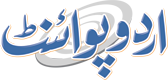 Bangladeshi Boy With 'old Man' Illness Baffles Doctors
Rukhshan Mir (@rukhshanmir) Published August 09, 2016 | 11:32 AM
(APP - UrduPoint / Pakistan Point News - 9th august,2016) - A four-year-old Bangladeshi boy suffering from a mysterious illness that makes him look like an old man has been admitted to hospital for tests, doctors and his family said. Doctors at a top hospital in Dhaka have agreed to try to diagnose and treat Bayezid Shikdar, who comes from a poor farming family, for free after learning of his plight on the weekend. Born with excess skin that hangs from his limbs and face causing it to sag, Bayezid also suffers from related heart, vision and hearing problems.
His father, Lablu Shikdar, said numerous doctors have been at a loss to explain his condition. "We sold our land to treat him at local hospitals.
We took him to religious healers and herbal doctors, but his condition did not change.
This hospital is our last hope," Shikdar told AFP at Dhaka Medical College Hospital this week. "We hope they'll make him look like any other normal child." Doctors initially suspected he suffered from progeria which causes rapid and premature ageing shortly after birth, leading to severe health complications. The extremely rare genetic disorder was the subject of Hollywood movie "The Curious Case of Benjamin Button" starring Brad Pitt.
But doctors at the Dhaka hospital expressed caution, saying extensive tests were needed.