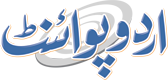 Brent Slides Under $50 As Supply Glut Woes Resurface
Mohammad Ali (@ChaudhryMAli88) Published August 22, 2016 | 09:54 PM
LONDON, (APP - UrduPoint / Pakistan Point News - 22th August, 2016) : World oil prices slid Monday on resurfacing supply glut concerns, slamming the brakes on last week's rally. By 1200 GMT, Brent North Sea crude for delivery in October had slumped $1.45 compared with Friday's close to trade at $49.43 a barrel. US benchmark West Texas Intermediate for September delivery shed $1.26 to $47.26 a barrel. "The oil market is on course for its biggest daily loss in over a month," oil brokers PVM said in client note. "Adding to global oil product glut woes are figures showing that Chinese exports of gasoline and diesel surged in July from a year ago," it said, adding that reports that Iraq will resume crude oil exports from its northern fields heaped further pressure on prices. In addition, a rebel group in Nigeria has announced a conditional ceasefire and agreed to hold talks with the country's government following months of attacks on key oil and gas facilities. In a weekend message posted on the Niger Delta Avengers' (NDA) website, the group said it would "observe a cessation of hostilities", so long as the country's ruling party stops what it called harassment of innocent civilians. Weighing also on dollar-denominated crude was a firmer greenback, traders said. Oil's slide comes after the commodity entered a bull market last week -- after rising more than 20 percent from recent lows below $40 a barrel.
But gains were chipped after Bloomberg News reported that Iraq, OPEC's second-biggest producer, will increase exports by about five percent after an agreement to resume shipments from three oil fields. "Oil is buffeted by US Dollar gains and news that Iraq plans to boost its exports, stoking fears that the supply glut will worsen," said Bernard Aw, an analyst with IG Markets in Singapore. "Fresh developments about an OPEC discussion on a possible output freeze next month could provide a base for oil prices," he told AFP. Both main oil contracts surged last week as it emerged that the OPEC producers club and its rivals will meet next month, with speculation they could discuss ways to tackle an oversupplied market. However, despite the rally in oil prices there are doubts a deal to freeze output around current levels would be reached. "The stars remain misaligned for an OPEC/non-OPEC freeze agreement, but it is beneficial for producers to talk," British bank Barclays said in a market analysis. "Oil prices will likely experience another short-term dip in the coming weeks...
before more sustainably moving to average $50" in the fourth quarter, it added.