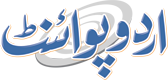 British Eurostar Staff To Stage August Strikes: Union
Umer Jamshaid Published August 10, 2016 | 11:08 PM
LONDON, (APP - UrduPoint / Pakistan Point News - 10th August, 2016) : British workers on the Eurostar cross-Channel rail service will strike for seven days this month, including over a public holiday weekend, in a dispute over hours, a union said Wednesday. Fifty-five members of the Rail, Maritime and Transport (RMT) union will begin the action this Friday, which the company said would see a maximum of four train services cancelled each day of the strike. Approved in a vote by RMT members, the walk-out will run from August 12 to August 15, and for three days over the weekend of August 27, which includes a public holiday in Britain. The union claims that Eurostar is refusing to uphold a 2008 agreement over managing shift work and unsociable hours, to provide staff with a better work-life balance.
"Our members are sick and tired of waiting for this," Assistant General Secretary Mick Lynch told BBC radio. He said the walk-out would cause "fairly severe disruption", but added: "We don't want to be on strike, we don't want our members and the public inconvenienced this way.
"We're ready to make an agreement today or tomorrow or whenever the company wants to speak to us." A Eurostar spokeswoman told AFP the strike would result in the cancellation of a "maximum of two return trains a day, so four services".
"We will of course be using more of our continental crew," she said, noting that the strike only affects British staff, and the company would bring in French and Belgian employees.