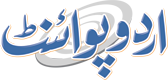 Coup-hit Niger Set For Algerian Mediation
Ijaz Ahmad Published October 02, 2023 | 11:15 PM
Niger's coup leaders have accepted Algerian mediation to resolve a political crisis following the toppling of the president who is filing a legal case against the putschists
Algiers, (UrduPoint/Pakistan Point Mews Oct 02, 2023) :Niger's coup leaders have accepted Algerian mediation to resolve a political crisis following the toppling of the president who is filing a legal case against the putschists.
Military leaders in the West African state have agreed to "a six-month transition plan" to restore "the constitutional order", Algeria's foreign ministry announced Monday.
They ousted Niger's democratically elected, pro-Western president Mohamed Bazoum on July 26 and had proposed a three-year transition back to democracy.
"The Algerian government has received via the Nigerien ministry of foreign affairs a (statement of) acceptance of Algerian mediation aimed at promoting a political solution to the crisis in Niger," Algiers said in a statement.
Algerian President Abdelmadjid Tebboune has tasked Foreign Minister Ahmed Attaf with "visiting Niamey as soon as possible with the aim of launching discussions...
with all stakeholders," the statement said.
The North African country which borders Niger had proposed in late August a transition period of up to six months, which would aim to "formulate political arrangements with the acceptance of all parties in Niger without excluding any party", Attaf said at the time.
In its Monday statement, the Algerian foreign ministry said "The acceptance of the Algerian initiative strengthens the prospect of a political solution to this crisis".
The mediation would "pave the way" toward a "peaceful" resolution of the crisis, it added, saying such an outcome is in the interest "of the entire region".
The military regime in Niamey has so far not reacted to the announcement.
Tebboune on August 6 said he "categorically" rejected any foreign military intervention in Niger, which borders Algeria to the south.
A military solution would be "a direct threat" to Algeria, he said, stressing "there will be no solution without us.
We are the first people affected".
- Bazoum takes legal action -
The West African bloc ECOWAS has threatened to use force as a last resort to reinstate Bazoum, who has been held in his residence since the coup.

His lawyers say they are filing a legal case in the country against those behind the coup.
The complaint, seen by AFP on Monday, is aimed at new strongman General Abdourahamane Tiani and "all others".

It constitutes a civil action and alleges "attack and conspiracy against state authority, crimes and offences committed by civil servants and arbitrary arrests and confinements".
The case -- which is being brought by Bazoum, his wife and two of their children -- is expected to be lodged in the next few days with a court in the capital Niamey, one of the lawyers, Dominique Inchauspe, told AFP.
His lawyers also said in a statement they were appealing to two bodies of the UN Human Rights Council, including its working group on arbitrary detention.
Bazoum filed a lawsuit with a court of the Economic Community of West African States (ECOWAS) on September 18, his Senegalese lawyer Seydou Diagne has said.
On Monday, an international collective of lawyers that included American human rights specialist Reed Brody, in a written statement, called for Bazoum's immediate release.

The coup in Niger was the third such putsch in the region in as many years, following similar actions in fellow former French colonies Mali and Burkina Faso in 2021 and 2022, respectively.
Algeria shares a 1,000-kilometre (620-mile) southern land border with Niger, which has been targeted for several years by jihadist attacks.
Niger is battling two jihadist insurgencies -- a spillover in its southeast from a long-running conflict in neighbouring Nigeria, and an offensive in the west by militants crossing from Mali and Burkina Faso.
France keeps about 1,500 soldiers in its former West African colony as part of an anti-jihadist deployment in the Sahel, and coup leaders have demanded a "negotiated framework" for their withdrawal.