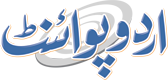 Deadly Storm Babet Batters Scotland And Scandinavia
Mohammad Ali (@ChaudhryMAli88) Published October 20, 2023 | 06:59 PM
Two people died and families were trapped in flooded homes in Scotland on Friday as Storm Babet moved east, prompting the cancellation of flights and ferries in Scandinavia
Edinburgh, (APP - UrduPoint / Pakistan Point News - 20th Oct, 2023) Two people died and families were trapped in flooded homes in Scotland on Friday as Storm Babet moved east, prompting the cancellation of flights and ferries in Scandinavia.
The UK's Met Office issued a rare red severe weather warning for parts of eastern Scotland with "exceptional rainfall" of up to 22 centimetres (8.6 inches) forecast for Friday and Saturday.
Police said the body of a 57-year-old woman had been recovered after she was swept into a river in the county of Angus on Thursday afternoon.
A second person also died in Angus on Thursday evening after a falling tree hit the van the 56-year-old was driving.
Officials in the southern Irish county of Cork, where hundreds of homes and businesses were flooded earlier in the week, described the deluge there as the worst in at least 30 years.
A community hospital for the elderly had to be evacuated in the town of Midleton, Cork, where the main street was up to four feet underwater.
As the storm hit Scotland into Friday, Scottish leader Humza Yousaf warned that he could not "stress how dangerous" conditions were, in particular in the northeastern town of Brechin.
Emergency services were battling to reach trapped residents but being hampered by strong currents and flooding of up to six feet (nearly two metres).
"It's just absolutely horrendous. I've never seen anything like it," said local councillor Jill Scott, adding that hundreds of homes had been flooded.
"People are trapped... Some have been stuck there for hours.
"The boats are trying to get to them (but) they can't get to them because the current is too strong."