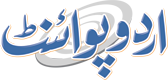 Divided Fed Meets On US Interest Rates
Fahad Shabbir (@FahadShabbir) Published July 26, 2016 | 10:47 PM
WASHINGTON, (APP - UrduPoint / Pakistan Point News - 25th july, 2016) : The US Federal Reserve opened a two-day meeting on interest rates in Washington Tuesday as policy makers appeared divided over the dangers facing the world's largest economy. Observers said the Fed was almost certain to maintain rates at the current target 0.25-0.5 percent, which it set in December. But should policy makers report improved economic performance, markets could interpret this as a signal to expect further rate increases during the year. In advance of the start of the meeting, US markets were flat, mostly focused on the latest corporate earnings. At 1500 GMT, the Dow Jones Industrial Average was largely unchanged at 18,483.81 while the S&P 500 was equally tranquil at 2,170.35.
The tech-heavy Nasdaq was up 0.4 percent at 5,117.63. After holding key interest rates at near zero for seven years to aid recovery from the Great Recession, the Federal Open Markets Committee in December announced the start of a series of rate hikes. By February they had gotten cold feet, however, and were split in June, with some members fearing that easy money would foster risk-taking and financial instability or require a sudden rate hike. Inconsistent jobs data, consistently low inflation and Britain's looming vote on whether to secede from the European Union persuaded the committee not to continue raising rates. While the world's attention was transfixed by Brexit last month, other questions such as persistently low inflation may now be coming to the fore.
"I don't think they're going to raise rates at all this year," said Joseph Gagnon, senior fellow at the Peterson Institute for International Economics. The 12-member committee, comprising the seven governors of the Federal Reserve and eight presidents of regional reserve banks, is responsible for setting the rates for overnight loans between banks within the Federal Reserve system. Changes in the federal funds rate reverberate throughout the global economy, affecting exchange rates, the supply of money and credit, long-term interest rates as well as prices, employment and other market conditions. Some committee members fear that if return a to rate hikes is too late, this could require the Fed to raise rates abruptly in the near future, harming the economy in the process. But, if anything, Gagnon said, voting committee members are "more afraid about inflation being too late." The committee's long-term target is an inflation rate of 2 percent.
However, the rate has long run well below this level, leaving the Fed with little room to manuever if it maintains low interest rates. Fighting inflation is something the Fed feels it knows how to do, said Gagnon.
But responding to low inflation and sputtering growth can be far less comfortable. "I honestly think they would be relieved to have inflation go above 2 percent," said Gagnon.