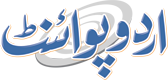 German Central Bank Rejects Spain, Portugal Deficit Clemency
Mohammad Ali (@ChaudhryMAli88) Published August 04, 2016 | 07:37 PM
BERLIN, (APP - UrduPoint / Pakistan Point News - 4th August, 2016) : Germany's central bank chief Thursday blasted the European Commission for failing to impose a fine on Spain and Portugal over their overly high deficits. "At some point, infractions against the rules have to have consequences.
In my opinion, the Commission and the European Council aren't consistent enough," Bundesbank (central bank) president Jens Weidmann told German weekly Die Zeit and Italian daily Corriere della Sera. Commissioners agreed in July to allow both Madrid and Lisbon to dodge a fine that is supposed to be imposed on member states that exceed a budget deficit ceiling of 3.0 percent of GDP. The path for the fine to be waived was cleared when German finance minister Wolfgang Schaeuble -- widely known as a stickler for fiscal rules -- abandoned his insistence on punishing the Iberian nations.
Brussels justified the decision by declaring that Spain and Portugal had made considerable efforts to reduce their deficits as they recover from the financial crisis. But Weidmann complained that the decision turned the rules into "a fair-weather event with no binding power", arguing that clear rules would improve public understanding of the EU's actions. "Acceptance of the EU among citizens is suffering from the fact that rules we've set ourselves collectively are not stuck to," he argued. Spain and Portugal have been under the EU's excessive deficit procedure since 2009 because of recurrent fiscal holes. Bailed-out Portugal, long considered a star reformer for pushing ahead with stringent austerity measures, slashed its budget deficit from close to 10 percent of GDP in 2010 to 4.4 percent last year, but that still overshoots the EU's 3.0 percent target.