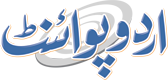 IS Kills 27 Syria Regime Fighters Near Palmyra: Monitor
Sumaira FH Published December 24, 2016 | 12:10 AM
BEIRUT, , (APP - UrduPoint / Pakistan Point News - 24th Dec, 2016 ) - The Islamic State group killed 27 Syrian soldiers and allied militiamen in a series of attacks near Palmyra in the past 24 hours, a monitor said on Friday.
The Syrian Observatory for Human Rights said IS began launching attacks on Syrian regime forces and their allies on Thursday night and that clashes were ongoing. IS targeted several villages with a majority population from Syrian President Bashar al-Assad's Alawite clan, said Observatory head Rami Abdel Rahman.
The militants were trying to "totally surround" the Tayfur military airport and "cut its supply route," said Abdel Rahman.
The Britain-based Observatory said the base is located between the cities of Palmyra and Homs in central Syria.
The militants retook Palmyra in central Syria on December 11, just eight months after the army backed by Russia drove them out. Since then clashes have rattled the region and on Monday attacks by IS on the Tayfur base killed at least 20 regime force members, according to the Observatory.
Palmyra is a UNESCO World Heritage site, and its recapture by IS gave the militants a propaganda boost as they face assaults on two of their key strongholds -- Raqa in Syria and Iraq's second city Mosul.