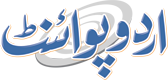 Los Angeles Court Sentences 'Grim Sleeper' To Death
Muhammad Rameez Published August 11, 2016 | 11:30 AM
LOS ANGELES, (APP - UrduPoint / Pakistan Point News - 11th Augst,2016) - A garbage collector convicted of the "Grim Sleeper" killings that terrorized southern Los Angeles for more than two decades was sentenced to death on Wednesday. Lonnie David Franklin had been convicted of 10 counts of first-degree murder for the killings of nine women and a 15-year-old girl between 1985 and 2007. During his three month trial which ended in May, the prosecution presented evidence that it said linked him to the killings of a further four other women, although authorities suspect Franklin is behind dozens more murders.
The court heard Franklin had committed crimes dating back to the 1974 kidnapping and gang rape of a 17-year-old girl in Germany while he was in the US military. The 63-year-old was a "sexual predator" and "career criminal" whom DNA evidence showed had acted alone, Silverman said. Franklin stalked the streets of South Los Angeles at a time when an epidemic of crack cocaine plagued the neighborhood, the authorities say. Several of his victims were prostitutes and drug addicts whom he shot or strangled, dumping their bodies in alleyways or trash bins.
He raped some before killing them.
Prosecutors said Franklin took advantage of some of his victims' addiction to crack to lure them to his backyard camper with money and drugs before killing them. Investigators searching his home found nearly 200 pictures and videos of women, many of whom have not been identified. Defense attorney Dale Atherton had urged the seven-woman, five-man panel to recommend life without parole, arguing that a death sentence would delay the healing process for the victims' families. Franklin was given the moniker "Grim Sleeper" because of a 13-year gap in the murders. Although he was arrested in July 2010 after his DNA was connected to some of the victims, appeals and judicial wrangling repeatedly delayed efforts to bring him to trial. The killing spree was the subject of a 2014 HBO documentary by British filmmaker Nick Broomfield, who claims the Los Angeles police failed to properly investigate because the victims were mainly drug addicts and prostitutes. It has been a decade since the last execution in California.
Clarence Ray Allen was given a lethal injection on January 17, 2006 after being convicted of paying a fellow inmate to commit three murders.