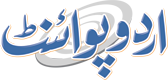 Louisiana Death Toll Rises As Flood Waters Recede
Muhammad Rameez Published August 18, 2016 | 08:57 PM
BATON ROUGE, United States, (APP - UrduPoint / Pakistan Point News - 18th August, 2016) : The death toll from historic flooding in Louisiana rose to 13 Thursday as receding waters exposed the extent of devastation in the hard-hit southern US state. Residents picked through what was left of their sodden homes and belongings, trying to salvage what they could before mold sets in. Rescue crews went house to house searching for victims of the floods, which blanketed vast areas of the low-lying state. As they did, the death toll slowly rose, with a spokeswoman for Governor John Bel Edwards confirming 13 deaths so far, up from 11 on Wednesday.
While many areas were drying out, the National Weather Service forecast that all waterways would not fall below flood stage until as late as Friday. "There's still record flood water," Louisiana Governor John Bel Edwards told local news media Wednesday while touring disaster areas.
"I don't want anyone to think that we turned the page." Twenty-two of the state's 64 parishes, Louisiana's equivalent to counties, have been declared disaster areas, designations that free up Federal disaster assistance.