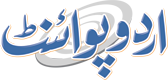 Malaysia's Economic Growth Slows To 4.0 Percent In Q2
Fahad Shabbir (@FahadShabbir) Published August 12, 2016 | 12:58 PM
KUALA LUMPUR,(APP - UrduPoint / Pakistan Point News - 12th Augst,2016) - Malaysia's economic growth eased in the second quarter, the central bank said Friday, attributing the slowdown to a decline in exports amid subdued global demand. The economy grew 4.0 percent year-on-year in the April to June period, compared with 4.2 percent in the first quarter and 4.9 percent in the second quarter of 2015. It is Malaysia's slowest rate of expansion since a 1.1 percent contraction in the third quarter of 2009 during the global financial crisis.
"Despite the stronger expansion in domestic demand, growth was weighed down by the continued decline in net exports," Bank Negara said.
Energy-exporting Malaysia has the third-largest economy in Southeast Asia, but has been grappling with falling oil prices and weak overseas demand -- denting revenues and putting severe pressure on the Ringgit. The country has also been rocked by a massive financial scandal amid allegations that billions of Dollars were stolen from a state investment fund founded and overseen by the Prime Minister. In July, Malaysia unexpectedly cut interest rates for the first time in seven years.