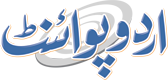 Man Has Been Hiding Food For 20 Years In Remote Woodland In Preparation For The Catastrophe
Umer Jamshaid Published July 14, 2016 | 01:33 PM
Gateshead UK, (UrduPoint / Pakistan Point News - 14th July, 2016) : Ian Coulthard, from Gateshead, has trained himself to survive in the wild, fearing social and economic crumple could come in the next 20 years A window cleaner has been preparing for a catastrophe for the last decade and hiding covert hoards of supplies in woods all over the UK.
The spinster, from Gateshead, Tyne and Wear, has identified around 35 spots in Scotland, northern England and Wales, which he could retreat to if his security is in danger. Speaking for the first time about his survivalist lifestyle, he said: "I am preparing for the scenario where you have to get out of your house fast.
I have places I can go, safe places, where I have food and first aid supplies stashed, which can last me up to 10 days".
Ian, who now runs his own high reach window cleaning business, was in the Territorial Army, for six years in his 20s and again for 10 years, from aged 35 to 45, doing two tours of Afghanistan.
He considers that the arm training and endurance skills he has developed himself will help him stay alive in the wild. And, 10 years ago, he started finding secluded places around the UK, maintaining a record of each place, in the meantime perfecting his endurance skills while sleeping outside in a hammock or on the floor, even in the snow.