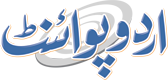 Moscow-Bound Aeroflot Plane Returned To Riga Airport After Bird Strike - Aeroflot
Sumaira FH Published April 26, 2019 | 09:15 PM
An Aeroflot plane following the route from Riga to Moscow had to return to the departure airport due to a bird strike, Aeroflot representative Nikita Fedorov told Sputnik Friday
RIGA (UrduPoint News / Sputnik - 26th April, 2019) An Aeroflot plane following the route
from
Riga
to
Moscow
had to return to the departure
airport
due to a bird strike, Aeroflot representative Nikita Fedorov told Sputnik Friday.
"The plane's captain decided to land the aircraft due to a bird strike," Fedorov said, adding that none of the passengers were harmed.
He also added that the aircraft landed normally in the departure airport.
Russian Federal Air Transport Agency also confirmed the landing.
Earlier in a day, head of Latvian civil aviation administration Maris Gorodcovs told Sputnik that an Aeroflot plane following the route from Riga to Moscow had to return to the departure airport due to depressurization.