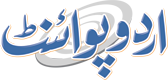 N. Korea's 200-day Sanctions Solution: Mass Mobilisation
Mohammad Ali (@ChaudhryMAli88) Published August 03, 2016 | 11:01 AM
PYONGYANG,(APP - UrduPoint / Pakistan Point News - 3rd Augst,2016) - It's 7 o'clock on Sunday morning, and outside Pyongyang's train station the trams and buses are already packed with commuters -- urged on their way to a full-day's work by a drum-beating, flag-waving propaganda troupe. For anyone unsure of the performance's underlying message, a large placard erected in front of the troupe - and replicated in work units across the country - offers a blunt clarification: "Comrade, have you carried out your battle plan today?" The martial tone is echoed in combative posters and giant red-and-white slogans adorning buildings and roadsides across the North Korean capital. Their combined focus is a 200-day mass mobilisation campaign, aimed at boosting an economy struggling with a fresh round of substantially upgraded UN sanctions imposed after the country's fourth nuclear test in January.
Coming hard on the heels of a similar 70-day campaign that only ended in May, the 200-day version kicked off in early June, pushing extra hours and working weekends. "We're here every morning and we perform for one hour," said the leader of the all-female propaganda team that was sweating through its routine outside the train station. "It's not so tiring.
We're proud to do it. We want to encourage and cheer all the people in Pyongyang who are taking part in the campaign," she told AFP through an official translator.