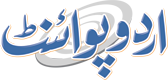 Opposition Rejects S. Korea President's Crisis Remedy
Mohammad Ali (@ChaudhryMAli88) Published November 09, 2016 | 11:20 AM
SEOUL, Nov 9, (APP - UrduPoint / Pakistan Point News - 09th Nov, 2016 ) - South Korean opposition parties on Wednesday rejected President Park Geun-Hye's offer to share power to overcome a crippling crisis, calling in effect for a caretaker government.
In a major climbdown forced by a crippling corruption scandal, Park had agreed to dump her nominee for prime minister, and accept one chosen by the opposition-controlled parliament. But opposition parties said Park's offer was too "ambiguous", urging her to guarantee the new prime minister would be given a completely free hand in selecting cabinet ministers, handling state affairs and functioning without interference.
"It's not even worth consideration", the country's three opposition parties said in a joint press statement. Park has come under mounting pressure to step down over the scandal involving a close friend, Choi Soon-Sil, who has been arrested on charges of fraud and abuse of power.
The charges relate to allegations that Choi leveraged her personal relationship with Park to coerce donations from large companies like samsung to non-profit foundations which she set up and used for personal gain.
She is also accused of interfering in government affairs, including in the nomination of senior officials. Lurid reports of the unhealthy influence Choi wielded over Park have sent the president's approval ratings plunging to record lows and triggered mass street protests calling on her to resign.
In a bid to restore public trust, Park reshuffled her advisers and senior cabinet members, and nominated a liberal candidate for prime minister from outside her conservative Saenuri Party. But opposition parties had vowed to block her nominee on the grounds they were not properly consulted.