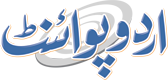 Pentagon Chief Announces 200 More US Troops For Syria
Umer Jamshaid Published December 10, 2016 | 03:35 PM
DUBAI, , (APP - UrduPoint / Pakistan Point News - 10th Dec, 2016 ) - Washington will send another 200 troops to Syria to help an alliance of Kurdish and Arab fighters seize the Islamic State group bastion of Raqa, Defence Secretary Ashton Carter said on Saturday.
They will join 300 US special forces troops already deployed in support of the Syrian Democratic Forces alliance in the drive on the jihadist stronghold it launched on November 5. The operation coincides with a vast US-backed offensive to retake Iraq's second city of Mosul from the jihadists, forming a twin-pronged campaign intended to deliver a knockout blow to the "caliphate" they declared across Iraq and Syria in 2014.
The two cities are the last major urban centres under IS control after the jihadists suffered a string of territorial losses in both countries over the past year. "I can tell you today that the United States will deploy approximately 200 additional US forces in Syria," the Pentagon chief told Gulf policymakers in the Bahraini capital.
He told the Manama Dialogue security forum that the troop reinforcements will include bomb disposal experts and trainers as well as special forces personnel. car bombs and elaborate networks of booby traps and mines have been the jihadists' favoured weapons as they battle to defend what remains of their "caliphate" .
"We're now helping tens of thousands of local Syrian forces to isolate Raqa," from which they are only about 25 kilometres (15 miles), Carter said. Raqa, which has also served as a hub for jihadists plotting attacks abroad, is being isolated according to plan, he added.
- 'Complex mission' - ===================== The US-backed offensive has been complicated by the deep hostility to the SDF of Turkey, a NATO ally and Syria's neighbour. Ankara regards the alliance's most powerful military component, the Kurdish People's Protection Units (YPG), as an arm of the outlawed rebel Kurdistan Workers Party (PKK), which has waged a deadly insurgency in southeastern Turkey for three decades.
The alliance controls a large swathe of northeastern Syria along the Turkish border as well as a smaller enclave in the northwest. After a series of advances that looked set to join up the two areas of control, the Turkish army entered Syria in August in an operation it said was aimed at both IS and the YPG.
Turkish troops have since attacked Kurdish forces multiple times even as they have suffered mounting losses at the hands of IS. US defence officials announced on Thursday that they were brokering talks between the two sides in a bid to prevent any further conflict between them disrupting the campaign against IS.
"This week, we're facilitating joint discussions with Turkey, the SDF and other coalition partners to promote deescalation in the area," said Colonel John Dorrian, spokesman for the US-led coalition battling IS. The Pentagon chief said that with the offensives against Mosul and Raqa, the coalition had reached "a critical milestone" in its campaign against IS.