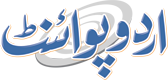 Restructuring Charges Hit Profit At Spain's Repsol
Muhammad Rameez Published July 28, 2016 | 01:49 PM
MADRID, (APP - UrduPoint / Pakistan Point News - 28th july,2016) - Spain's oil giant Repsol said Thursday that its net profit fell 30 percent in the second quarter, with asset sales failing to compensate for restructuring costs. The 205 million Euros ($228 million) in net earnings was way below the 341 million euros expected by analysts surveyed by Factset.
Net profit for the first half of the year came in at 639 million euros, a drop of 39 percent from the same period in 2015. The company explained the drop with restructuring charges as well as unfavourable exchange rate changes. In October, the company unveiled a five-year plan to sell 6.
2 billion euros of non-strategic assets and cut investments by as much as 38 percent.
It also said it would shed 1,500 positions, or six percent of its workforce, by 2018. The sales of GLP in Peru and British offshore wind farms failed to compensate for the restructuring costs. However Repsol said its upstream production activities were profitable in the first half of the year, earning 63 million euros, and average daily output rose by 60 percent at its fields in Venezuela and Brazil. Repsol's shares fell 1.8 percent in morning trading to 11.44 euros while Madrid's IBEX 35 was down 0.3 percent.