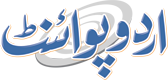 Singapore PM Wife Sparks Dino Purse Frenzy After White House Visit
Muhammad Rameez Published August 05, 2016 | 11:13 PM
SINGAPORE, (APP - UrduPoint / Pakistan Point News - 4th August, 2016) - A dinosaur print purse designed by an autistic teenage boy has completely sold out after photographs of the Singaporean prime minister's wife wearing it at the White House went viral. Sales of the $11 blue purse with a white dinosaur motif have soared since Ho Ching was photographed carrying it during husband Prime Minister Lee Hsien Loong's official visit to the United States earlier this week. Ho bought the purse last weekend at a fundraising event for the Autism Resource Centre (ARC) in Singapore, for which she is an advisor. The dinosaurs were drawn by See Toh Sheng Jie, 19, who attends the Pathlight school for students with autism run by the ARC. Photos of Ho holding the purse on the White House lawn went viral, spurring massive demand for the accessory, with Pathlight saying its stock of 200 sold out within a day and it was now on backorder with a two-month wait.
The school said that it usually took months to sell this many purses. The purse was part of a series curated by the school, which puts their students' artwork on different products, earning the artists royalties from the designs sold. Ho, also one of Asia's most powerful businesswomen, garnered praise on social media for her unusual choice of accessory. "So good of Mrs Lee to use it at such a high profile occasion! Great job ADP artist Sheng Jie!" wrote Facebook user Su Yeo. Another user, Leong Geok Hoon, called it a "world class fashion of the heart" while others noted that while Ho could have chosen any other designer, she went with one from a cause she supports.
"It gave such a great mileage for the artists on our Artist Development Programme and The Art Faculty merchandise," Pathlight principal Linda Kho told AFP. See Toh's family has also been overwhelmed with media attention but for the autistic teenager, the son of a taxi driver with a love for dinosaurs and beetles, it makes little difference. When AFP visited the family's suburban government-built housing flat, he nonchalantly sat at a table in the living room drawing his favourite dinosaurs and watching television. He has filled countless notebooks and folders with his drawings, his parents said.
"When the school first told us that Ms Ho Ching brought Sheng Jie's pouch to the White House, we thought it was a joke," See Toh's father, Jason told AFP Friday. When shown a picture of Ho with the bag bearing his design, See Toh was delighted, his parents added. "He is not very communicative but when we once gave him a dinosaur toy during a tantrum, he calmed down.
That's when we knew he liked dinosaurs," the elder See Toh told AFP. The youth has an encyclopaedic knowledge of dinosaurs and must watch every dinosaur movie he comes across. He also makes intricate dinosaur toys from polymer clay, filling an entire display cabinet in the family's flat. "We'll just let him do what he likes because you can't force him to draw when he doesn't want," Wendy See Toh said.