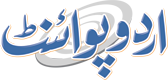 Trump Aide's Name Surfaces In Ukraine Corruption Probe: NYT
Fahad Shabbir (@FahadShabbir) Published August 15, 2016 | 09:40 PM
WASHINGTON, (APP - UrduPoint / Pakistan Point News - 15th August, 2016) - Corruption investigators in Ukraine say an illegal, off-the-books payment network earmarked $12.7 million in cash payments for Donald Trump's presidential campaign chairman Paul Manafort, the New York Times reported Monday. It is not clear if Manafort actually received any of the money designated for him from 2007 to 2012 while working as a consultant for pro-Russian former president Viktor Yanukovych's party, the Times said. Manafort issued a statement vehemently denying any wrongdoing. "The suggestion that I accepted cash payments is unfounded, non-sensical and silly," the statement says, according to NBC news. Manafort's name appears 22 times in 400 pages of handwritten Cyrillic taken from ledgers found at the headquarters of Yanukovych's Regions Party, the Times said.
The article includes a scan of one of the pages. Those assigned payments totalled $12.7 million. The ledgers were obtained by Ukraine's National Anti-Corruption Bureau. Investigators say the network was used to raid Ukrainian assets and influence elections while Yanukovych was in power.
Yanukovych was ousted in a 2014 pro-Western revolt, after which Russia seized the Crimean peninsula, fuelling a separatist uprising in the country's east which has claimed some 9,500 lives.
The Times said investigators are also probing a group of offshore companies that helped people close to him finance lavish lifestyles.
One was a cable tv deal involving a partnership assembled by Manafort and a close ally of Russian President Vladimir Putin, the newspaper reported. Manafort is not a focus of this separate probe. But the Times said it was clear that shady things were happening in Ukraine at the time and Manafort must have known this. "He understood what was happening in Ukraine," Vitaliy Kasko, a former senior official with the general prosecutor's office in Kiev, told the Times.
"It would have to be clear to any reasonable person that the Yanukovych clan, when it came to power, was engaged in corruption." In his statement Monday, Manafort attacked the Times. "Once again, the New York Times has chosen to purposefully ignore facts and professional journalism to fit their political agenda, choosing to attack my character and reputation rather than present an honest report," Manafort said. Democratic presidential nominee Hillary Clinton's campaign, meanwhile, deplored the "troubling connections between Donald Trump's team and pro-Kremlin elements in Ukraine." In a statement, it demanded that the Republican nominee disclose Manafort's ties to Russian or pro-Kremlin entities, given Trump's "pro-Putin policy stances" and "the recent Russian government hacking and disclosure of Democratic Party records."