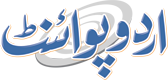 UN Chief For End To Hostilities In Yemen As Ground Fighting, Airstrikes Escalate
Faizan Hashmi Published August 18, 2016 | 11:59 AM
UNITED NATIONS, (APP - UrduPoint / Pakistan Point News - 18th Augst,2016) : Alarmed by escalating airstrikes and ground fighting in Yemen and along the Saudi Arabia-Yemen border, United Nations Secretary-General Ban Ki-moon once again called on all the parties to the conflict to immediately cease all hostilities and for the Yemeni parties to return to the recently-ended direct talks facilitated by his envoy.
Civilians, including children, are paying the heaviest price in the ongoing conflict, as civilian infrastructure, such as schools and hospitals, continue to be hit, a statement issued by his spokesperson said, citing the secretary-general's ongoing concern at the escalation of violence in the country since the Yemeni talks ended on August 6. The Secretary-General condemned the reported attack from the direction of Yemen that hit a workshop, killing at least seven civilians in Najran, Saudi Arabia yesterday, as well as the reported airstrike that hit a home in Nehm, east of Sana, in Yemen, which killed at least nine civilians, the statement said.
Through the statement, the UN chief reminded all parties of the utmost necessity to protect civilians and to respect their obligations under international humanitarian law. He repeated his call on all parties to the conflict to immediately cease all hostilities and for the Yemeni parties to return to direct talks facilitated by his Special Envoy for Yemen, the statement concluded.
This is the Secretary-Generals third call this week for an end to the violence, having earlier condemned a reported airstrike on a school in northern Yemen that killed at least 10 children and injured many more over the past weekend.
He called for a swift investigation into the incident. This was followed by condemnation of the reported coalition airstrike Monday on a rural hospital supported by Mdecins Sans Frontires (MSF) in Hajjah, in which he noted that the parties to the conflict in Yemen have damaged or destroyed over 70 health centres, including three other MSF-supported facilities. Following nearly 16 months of conflict in Yemen, the cessation of hostilities was declared on 10 April.
While peace talks between a Yemeni Government delegation and a delegation of the General People's Congress and Ansar Allah continued, serious violations have occurred in Marib, al Jawf, Taiz and in the border areas with Saudi Arabia. On 6 August, the UN Special Envoy Ismail Ould Cheikh Ahmed announced a one-month break for the talks, during which the focus will be on working with each side separately to crystalize precise technical details.