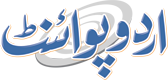 Read Life SMS 2023 Latest Collection for Message and WhatsApp
Life SMS - The latest Life SMS 2023 collection is available at UrduPoint. You can read the Life SMS collection to find a Life SMS that best describes your mood. You can send the best Life SMS to those you want to share your feelings with. Life WhatsApp messages are the best way to express your emotions in a few words with anyone you want.
Records 1 To 36
(Total 167 Records)
SMS Messages Categories
Life SMS Collection
At UrduPoint, you can read the complete Life SMS collection. The Life WhatsApp message collection is updated here so that you can always find something new to express your feelings. With the Life SMS 2023 collection, you can find the best words to share your emotions and feelings with others.
In other words, we can say that UrduPoint has given words to your thoughts and emotions through the Life SMS collection. You can easily copy your favorite Life message and paste it to your Message or WhatsApp app's 'write message' bar.