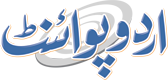 Sector Overview of Pakistan Stock Exchange
List of all sectors of PSX, Find all registered companies according to their sectors. Get data of PSX and KSE listed companies and their sectors, find their stocks and shares current value, change in price, volume and number of shares.
PSX Live Index
PSX Trade Screen
PSX Sectors
Defining PSX
PSX is the abbreviation for Pakistan Stock Exchange that is the official stock exchange of the country with trading centers working in big cities of Pakistan including Lahore, Karachi and Islamabad. Initially the above mentioned big cities use to have independently operating exchange centers of their own but back in 2016, specifically on January 11, the stock exchanges of these cities combined together to make one official stock exchange for the country. Karachi Stock Exchange (KSE) inaugurated in 1947, Lahore Stock Exchange (LSE) inaugurated in 1970 and Islamabad Stock Exchange (ISE) inaugurated in 1992, individually could not perform better than the one singular unit that could function on behalf of a whole country hence leading to decision for formation of 'Pakistan Stock Exchange'.
PSX Profile
Location: Karachi, Pakistan
Owned by: Government of Pakistan
Currency Dealt with: Pakistani Rupee
Listed Companies: 559 as of February, 2018
Market Volume: 1.0 trillion PKR as of February, 2018
Capital Earned: 8.9 trillion PKR as of February, 2018
Indices: KSE 100 Index/ KSE 30 Index/ KMI 30 Index
Why Need of a Stock Market?
One might wonder what's the role of a stock exchange market of a country since it is a very economy/ business related term so let us break it down for you. Well, the stock market of any country provides a common platform/ a ready market for buyers and sellers from multiple places to participate in the process of buying and selling of goods, services or securities. Usually the supply and demand of goods, services and securities are the key factors that set a specific price of an item. This appears as instant sort of data according to which, both the buyers and sellers set the prices for their goods and services. The goods and securities of high profile and growth oriented companies are more valued and preferred by investors, creditors and most loved by the government as they can impose taxes on them and earn additional money of their own. Secondly, stock market of any country helps it to keep a check on its economical growth. Prices of shares in the stock exchange market are the indicators of economic growth. The rise or fall in share prices indicates rapid growth or on the other hand recession in an economy which is the reason why stock exchange of a country is also referred to as 'pulse' of its economy. A lot of capital is earned via disinvestment and reinvestment cycle which contributes to economic extension of a country.
Due to better trading practices in a stock market, more people are encouraged to be a part of buying and selling process. They can even get money for their investment whenever they want depending on the type of investment i.e. long term or short term. Overall stock market is the best place for people who like to save their money in the form of investment as stock market allows a big margin for making profit on the part of investments made.
PSX Investors Statistics
At Pakistan Stock Exchange there are 1,886 investors from foreign institutes. From domestic institutes there are about 883 investors. As for retail investors, they are about 0.22 million. PSX encapsulates around 400 broker houses and 21 companies that manage assets. Between the years 2009 to 2015, the efficiency of Pakistan Stock Exchange increased by 26% due to which it was declared as one of the most efficient stock markets operating in the world. By the end of 2016, PSX sold 40% of its shares to multiple Chinese companies for $ 85 Million. In 2018, the capital earned by PSX rose to $ 84 Billion. In 2009, Bloomberg declared PSX to be third best performing stock market. After 2009, Khaleej times declared Karachi Stock Exchange as best performer in the world.
PSX Sectors
The sectors of Pakistan Stock Exchange indicate areas or precincts that are ready for trading. It means that if you are an investor or buyer then having an overview of the sectors would give you a kind of a catalogue to choose from, for purchasing goods or securities or selling the same to them. The sectors of Pakistan Stock Exchange encompass a wide variety of areas like pharmaceuticals, commercial banks, oil and gas marketing companies, transport, refinery, cable and electrical goods, fertilizers, insurance, automobiles parts and accessories, cement, tobacco, real estate investments, power generation and distribution, glass and ceramics etc. If you are new in the business and want to invest in or sell shares then it is most appropriate to first check the sectors available for trading in Pakistan Stock Exchange, choose your desired sector after checking its market capital value and its monthly turnover. After checking all the statistics visit the stock market to get started with buying or selling of securities. You can check the types of sectors trading in PSX and their everyday updated market capital value, current index, turnover, trade value etc online.
List of all sectors of PSX, Find all registered companies according to their sectors. Get data of PSX and KSE listed companies and their sectors, find their stocks and shares current value, change in price, volume and number of shares.