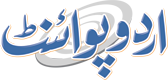 Banks in Pakistan - List of Banks, Branches, Address & Contact Details
List of banks in Pakistan including contact details, find physical address of the head offices, email address and website address. You get details about the branch network, ATM network and other facilities offered by the bank. You can also get phone numbers, fax numbers to contact the bank head office directly.
Banks in Pakistan
The bank is the busiest place that fulfills the needs of many people daily. It all starts with depositing money, account opening, client handling each day. Bank staff has to do many duties within the day. There can be many reasons through which a person visits banks. But nowadays, people also need online help from banks due to their workloads and busy routines.
Furthermore, details from account opening, credit card profit percentage, and loans; everything is available on banks' websites. Thus, anyone can get their question's answers online. When everything is available online, then there is no reason to visit the bank. Banks have understood this need; that's why every bank has opened websites and customized them for a great user experience.
In this technological area, people also want ease in their life. No one wants to visit banks. By identifying this need, banks provide online customer support. These websites are highly interactive and user-friendly. Banks provide all information to help their customers in the best possible way. There is always information available online about accounts, loan schemes, profit-sharing, the Islamic banking system, car scheme, agriculture, hajj offered by the government, etc.
You can get this information directly from the desired bank's website. For instance, each bank's Contact detail is present on the website; you can check the number of social links, branches opening time, location of branches, and the number of available branches.
The banking sector is growing fast in Pakistan nowadays. People deposit money and do savings. Many people want to start their business because of mobile-based banking. The State bank of Pakistan is the country's central bank, and all other banks come under the state bank.
List of top banks in Pakistan
Due to many reasons, the banking sector is booming in Pakistan. Let's know the details about the banks in Pakistan, which provide valuable services all across the country.
National Bank of Pakistan
National Bank of Pakistan is the largest state-owned bank founded in 1949. Its headquarter is in Karachi. It is an independent organization. This bank works as a helper to the State Bank of Pakistan. It is mainly focused on corporate banking, consumer banking, and investment banking. It also offers loans and other savings account services.
NBP has almost 1500 branches all over Pakistan. These banks serve both commercial and as well as public sectors. NBP provides microfinance for farming, industry, and entrepreneurs.
Some detail of NBP are as follows.
15000+ employees
1500+ branches
21 branches internationally
1000 ATMs
Representative office in Canada and China
Habib Bank Limited
Habib Bank Limited established at the request of Muhammad Ali Jinnah in 1942. It is the largest bank in Pakistan. It was founded to help the Indian Muslims. Now, this bank covers different sectors that are as follows.
SME and Investment Banking Services
Branch Banking
Corporate Banking
Retail Financing
HBL is the largest bank in Pakistan. It is especially involved in financial services and the commercial banking sector. It also provides asset management services inside and outside the country. The headquarter is in Karachi. Besides this, it has almost 1500 branches and 2007 ATMs in the country.
Meezan Bank
It is the first Islamic bank founded in 1997. This bank follows Islamic rules and regulations and earns a halaal profit. Its headquarter is in Karachi. It has almost 700 branches in the country. Meezan Bank gives the Car Ijarah scheme to its customers. It also offers an interest-free scheme Karobari Munafa Account, Murabaha, diminishing Musharkah, Meezan Rupee Current Account, and Saving Account.
Moreover, it operates Trading, Retail Banking, Corporate, Commercial Banking, and Agency Services. It has a 35% share in the Islamic banking industry. Meezan Bank's credit card is the best for online shopping in Pakistan.
MCB Bank
This bank came into existence after the one month of independence of Pakistan. It was founded in 1947. Its headquarter is in Lahore. Bank has facilitated the circle of South Asia. In 2008 Nishat Group bought and got the majority of shares of MCB. It is one of the biggest and oldest banks in Pakistan.
MCB has almost 4 million customers and 1100 branches all over Pakistan. There are around 14000 employees in the bank. It has 8 branches in different countries internationally. To get permits from Western Nations in 2005, they cut the name Muslim Commercial Bank to MCB Bank.
United Bank Limited (UBL)
UBL was founded in 1959. Since that time, It is servicing thousands of customers on a daily basis. It has very impressive banking services and facilities. If you need a home, car, or funds to start your own business, UBL helps you from every aspect.
It has almost 1385 branches all over Pakistan and 1120 ATMs. It has 19 branches internationally. UBL's head office is in Karachi. It has gained the third position in the banking industry. It is the best bank for freelancers. UBL offers customers different benefits and features that are as follows.
24-hour customer support
Free Travel Accident Insurance
Zero Loss Liability
E-statements
UBL Family Security plan
Supplementary cards
Child Education Plan
Allied Bank Limited
Allied Bank Limited was founded in 1942. At first, ABL's name was the abbreviation of AustralAsia Bank. After the acquisition with Ibrahim Group, it was renamed as the Allied Bank Limited. It operates almost 1250 branches to provide the best accessibility to its customers. Its headquarter is in Lahore.
ABL's core services are as follows.
Personal Banking
Business Banking
Islamic Banking
Allied Bank Limited rank has dropped from 4th rank to 6th. The reason is that Allied Bank is generating less profit than the previous years. Some of the additional services that ABL offers to its customers are as follows.
ABL benefits
myABL Internet Banking
POS
Branch Banking
Allied Phone Banking
The best ATM Services 24 hours 365 days
Withdraw cash from any ATM in the country.
Askari Bank Limited (AKBL)
AKBL was founded in 1991 and is owned by Fauji Fertilizer Group. We can check this bank performance through its awards. In 2004 and 2005, AKBL won "Best Retail Bank in Pakistan" and the "Best Consumer Internet Banking" award in 2002 and 2003. Its headquarter is in Rawalpindi. It has 150 branches, 7000 employees, and 500 ATMs all over the country. Askari Bank deals with the following transaction services.
Business
Personal
Islamic
Home Remittance
Bank Alfalah Limited (BAFL)
BAFL is a private bank. Abu Dhabi Group has 58% share ownership in Bank Alfalah. The remaining 42 ownership is with United Venture Holding. BAFL was founded in 1997. It is ranking as the 7th largest operating bank in Pakistan. It has 660 branches in Pakistan and 10 overseas branches located in the UAE, Bahrain, Kuwait, and Bangladesh.
Bank offers many facilities; lending, brokerage, Agri finance investment, personal banking, corporate banking, Islamic banking, and asset financing.
Bank Al-Habib Limited
This bank falls under the banking industries of the investment and capital market. It was founded in 1991 by Esmail Habib. Bank Al-Habib Limited was the first bank that got permission to work as a private bank. Its headquarter is in Karachi. It has 737 branches and 197 ATMs in major cities. It provides quick services to its customers.
Faysal Bank Limited (FBL)
Faysal Bank Limited maintains an Investment Banking outfit in the country. FBL was established in 1994 and is a subsidiary of Bahrain –based Ithmaar Bank. It is a mixture of both Islamic and commercial banks. It has almost 450+ branches in 150 cities in the country.
FBL played an essential role in Pakistan's power sector, establishing various power projects. It offers the best services for corporate, loans, investment, consumer banking, and savings. FBL gives highly customized products to fulfill its customer demands. Equity and Advisory services offered by FBL includes:
Advisory Services
Underwriting Service
Standard Chartered Bank Limited (SCB)
It was founded in 1863. It is the oldest bank in Pakistan. This bank acquired the Union Bank and merged to expand the network in the country. SCB's headquarter is in Karachi. SCB has got the award of an Islamic Banking License. It has 3400 employees. It is working mostly in 11 major cities in Pakistan.
SCB offers Personal loans, deposits, mortgages, and wealth management. SCB offers Islamic Banking Services. It has 68 branches in major cities and 170 ATMs. It is the best bank for freelancers and foreign remittances due to its quick services and no extra charges.
Soneri Bank
Soneri Bank Limited was established in 1991. Its headquarter is in Karachi. Its shares are priced on Pakistan Stock Exchange. Soneri Bank has 290 branches, including 21 Islamic banking. Besides this, the Bank offers Investment Services, Retail Services, Loans, Credit Cards, online banking, foreign exchange services. It has almost 3526 employees.
Bank of Punjab
BOP has maintained its position at number 10. Bank grew 6.18% profit in the past years. The following are the services that Bank of Punjab offers to its customers.
Benefits and features
Treasury and F.I
Collection of Checks
Utility Bills
Lockers
Finally, banks' role is vital to build any economy. They motivate people to save money and take loans. Customers secure their money is in safe hands. Through banks, foreign remittances also increase, which is very well for the country's progress. Banks should be opened and permitted to work openly. Therefore, the government should minimize the interest rate for banks so that many customers can benefit from them.