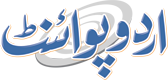 Today Silver Rate In Pakistan - Daily Chandi Rate in Pakistan

Today's Silver rate in Pakistan is Rs. 2,074 per 10 grams, and per tola chandi price is Rs. 2,417 per tola. These Prices are Live prices, provided by the local Gold and Silver markets.
Silver Rates in Cities of Pakistan
Worldwide Silver Price
Silver Rate in Pakistan
Another precious metal besides gold is silver. Though the importance of silver is nowhere near gold but still, given on the basis of its wide range of uses, the importance of silver cannot be given a blind eye to. The price difference between gold and silver is massive which is one of the reasons why many average income people prefer buying or investing in silver. Other than that, some people just find silver more appealing or eye catching in comparison to gold. With changing fashion trends in recent times, silver jewelry became sort of a wedding fashion statement in Pakistan that caused an immense rise in the purchase of silver jewelry.
One might think that silver is just available in the form of jewelry that one can purchase or sell but no, you are not just restricted to have possession of silver in the form of jewelry, there are other forms of silver investment as well. Silver is available in the form of bars, coins and bullions that one can purchase from the perspective of an investment from the most famous commodities market located in United States, Japan, Europe and London. You can also purchase or sell silver in your local market but you might or might not get the best deals on your investment.
Rates in Pakistan
Today Silver Rate in Pakistan is Rs. 2,074 for 10 Grams, and Rs. 2,417 for 1 Tola. These Prices are Live prices, provided by the local Gold and Silver markets. Price of silver worldwide is determined by London Bullion Market Association, larger banks and bullion traders. Some other factors also have an impact of prices like its supply and availability in the market. If the supply of silver is short in the international market, Pakistani traders have to purchase it on high rates due to which it costs more to buyers and investors in Pakistan as well. Our currency has been pretty weak in comparison to the currency of countries that mainly trade silver like United States, Europe, London etc. It is one of the major that Pakistani buyers could not enjoy minimal prices of silver as compared to buyers of other countries.
Before 2009, the price of silver was stable below 1,000 PKR per ounce but due to the constant political and economic instability and increasing currency exchange and interest rates, the price of silver in Pakistan has kept on increasing since then. The price of silver crossed 4,000 PKR per ounce in mid 2011 but fortunately it has been decreasing since then. The price of silver is also correlated to price of gold in the market. Both have a directly proportional relationship where increase in one's price causes increase in another's price as well. Though it seems impossible that prices of silver would drop drastically in future, it is highly advised that one who wishes to invest in silver, purchases it at the right time when global silver rates are stable.
Factors Determining Silver Rates in Pakistan
Below are few of the reasons that have an impact of changing silver prices in Pakistan;
The supply and demand of silver in Pakistani market, largely impacts its price. Since supply is considerably less than international markets, traders charge a lot more than the actual worth.
Silver had a massive use in photography in the past but as newer techniques in photography have led to decrease in use of silver, its demand in the respective sector has lessened contributing to less supply in Pakistan.
Since the economic growth of Pakistan has not been much satisfactory, per capita income has decreased. There are lesser people who can afford silver which directly causes prices to go up.
Price of silver is somehow tied to price of gold. As price of gold goes up the price of silver follows.
Interest rates imposed by central bank have an impact on the price of silver. Greater interest rates make silver unobtainable.
Silver is still a form of an investment no matter how high or low its worth gets. If you have a plan of investing in silver then think of the security it will provide you. You just have to pick up the best deals or bargains whenever available. Other than that, price of purchased silver will notably keep on increasing.
Latest Comments
Today price chandi in karachi
By: Faizan on 16-09-2023
Today price chandi in karachi
By: Faizan on 16-09-2023
Ihave 76 gram akram sahiwal
By: M Akram on 27-05-2023
Ihave 76 gram akram sahiwal
By: M Akram on 27-05-2023
Ihave 76 gram akram sahiwal
By: M Akram on 27-05-2023
I have 5tola silver Italy925 chain I want sale 00971509880384 WhatsApp
By: Falak on 15-04-2023
I need chaindi 4 tola . Phone number 03460912898
By: Qasim on 13-01-2023
Silver rate will be 5000 per tola soon
By: Hammad on 08-01-2023
4 tola silver sell plz replay
By: Mustafa Shah on 20-12-2022
BUSINESS OF SILVER IS BEST FOR ME
By: ZULFIQAR ALI on 16-12-2022
I need 1kg contect
By: Niaz on 15-07-2022
I want 35tola chandi price
By: Suneel on 23-03-2022
82 tola chandi who need silver offer me
By: Al Nahiyoon on 08-03-2022
How can i buy silver ring
By: Shoaib Khan on 05-02-2022
I have silver 1400 gr I want to sale 03156898929 what's aap number I have beautiful models
By: Sahil on 30-01-2022
I have 1400 gram silver 925 I want sale 03156898929 only whats aap number I have beautiful models
By: Sahil on 30-01-2022
mery pas 5 tola chandi hy bhai bej raha ho rate kya hy aj kal.
By: Usman Ghani on 20-07-2021
Aj k silver price
By: Atiq on 23-06-2021
I need pure 20kg silver if any one want to sale please contact me 03008434335.
By: Khurram Butt on 24-05-2021
Mujhy 100 tola chandi hai me 03069455171
By: Asif on 25-03-2021
Mjhe gilet ki chain hai jo guidelines
By: M.A.A.Sheikh on 11-02-2021
I want to busy sliver if any one want to sell it
By: Doda Khan on 06-01-2021
I want to buy pure 925 silver bracelet little heavy 3 tola any one have sent me pictures in what'sapp 923206266085
By: Usman on 31-12-2020
Assalam o alaikum ¡ Silver peace rate 1275 dadtayab hy. Minimum quantity 1 peace =1000 gram. Amount 1 din advance jama ho gi. Well come. My whattsApp number. 0092 321 5336614. No bargaining at any issues. Price and goods will be certified. Ubaid
By: Ubaid on 10-12-2020
Mujy new born baby ky liye earring chahiye prize and design send me on what's app 03082663389
By: Muhammad Mehran on 07-12-2020
I want to sale 200 tola almost in lahore and gujranwala 03225183057
By: Rizwan on 17-11-2020
Asslamoallikum me ne 500 tola chaandi pure new sale krni he 03107019266 jhang sadar
By: M on 22-10-2020
Assalam o alaikum. please contact me wholesaler, silver seller and buyer , i will give you certified information inshallah . 0092 321 53 36 614 .
By: Ubaid on 08-10-2020
Mujy 10 tola cahey Lahore mn 03042677180
By: Abdullah on 24-09-2020
Anyone wants to buy pure silver in Multan can contact
By: Saad on 14-09-2020
03013132805 Mojy 500 tola sell Karni he
By: Shafqaf on 13-09-2020
I selling used pure 925 silver, I have 3kg anyone serious buyer kindly contact me 03343102410 from karachi
By: Habib on 12-09-2020
Moje 250 tola chandi sell karni he umerkot
By: Ashok on 08-09-2020
Mujhy 1200 gram chandi sale karni hai. Pure rawal wali plz contact us 03333243073
By: Sikander on 04-09-2020
I want sale 1200 gram pure silver ( rawal wali) plz contact 03333243073
By: Sikander on 04-09-2020
I have one kg Dubai silver final amount 155000,03352412550
By: Nadeem on 01-09-2020
l sell 254 tola best quality silver cont.
By: Shahid on 01-09-2020
A widdow lady have some gold, had two little babies only, wants sale her gold set, anyone wants buy pls contact 03335028698 for her help
By: .... on 31-08-2020
Aj silver ka local market ma Kia rate h 0333-6555676
By: Ijaz on 31-08-2020
I am selling 1KG silver AL-Ghaith bar. Selling for 170000. Contact 03455892820
By: Taj Ali on 29-08-2020
I have 22 tola Dubai chandi 03353011867
By: Taseen on 29-08-2020
I want to slae 500 gram silver piece anyone want to buy contact me 03334413972
By: Kaleem on 28-08-2020
I have 925silver 230gram i want to sell buyer cantact 03235307203
By: Abdul on 28-08-2020
I have 500 tola multani silver best quality want to sale plz contact with me #0332 3969269
By: Nanik S Khemani on 25-08-2020
I want to sale my silver almost 100tola contact me 03214640069
By: Rana Rizwan on 22-08-2020
I am from Lahore want to sale silver 03225283057
By: H Rizwan on 21-08-2020
Tell me today price
By: Mahmoor on 17-08-2020
Any silver dealer here?
By: Fais on 15-08-2020
I am selling my silver at 1700 per tola ( gm)... This price will be expired on the same day of the next week. Only interested buyer from Karachi contact: 03092787977
By: Imran Shahzad on 13-08-2020