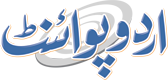 British Pound Rate in Pakistan - GBP to PKR Exchange Rate History
Today Pound Rate in Pakistan is Rs. 364, yesterday rate was Rs. 363.5. The GBP rate in Pakistan PKR changes every hour, we have solved the problem of our users by giving complete history and record of last 30 days. You can check the Pound rates history of last month here. These rates are open market currency rates, you can check current Pound buying rate and Pound selling rates online. Pound forex rates and interbank rates are also available in our business and finance section.

Today Pound Rate in Pakistan is Rs: 364
| Date | Symbol | Buying | Selling |
| --- | --- | --- | --- |
| 05-12-2023 | GBP | 361 PKR | 364 PKR |
| 04-12-2023 | GBP | 360 PKR | 363.5 PKR |
| 03-12-2023 | GBP | 359.4 PKR | 360.05 PKR |
| 02-12-2023 | GBP | 359.4 PKR | 360.05 PKR |
| 01-12-2023 | GBP | 359.4 PKR | 360.05 PKR |
| 30-11-2023 | GBP | 358 PKR | 361 PKR |
| 29-11-2023 | GBP | 358.5 PKR | 361.5 PKR |
| 28-11-2023 | GBP | 360 PKR | 363 PKR |
| 27-11-2023 | GBP | 358.5 PKR | 362 PKR |
| 26-11-2023 | GBP | 357.55 PKR | 358.2 PKR |
| 25-11-2023 | GBP | 357.55 PKR | 358.2 PKR |
| 24-11-2023 | GBP | 357.55 PKR | 358.2 PKR |
| 23-11-2023 | GBP | 355 PKR | 358.5 PKR |
| 22-11-2023 | GBP | 356.5 PKR | 360 PKR |
| 21-11-2023 | GBP | 355.5 PKR | 359 PKR |
| 20-11-2023 | GBP | 358 PKR | 362 PKR |
| 19-11-2023 | GBP | 353.5 PKR | 356 PKR |
| 18-11-2023 | GBP | 353.5 PKR | 356 PKR |
| 17-11-2023 | GBP | 353.5 PKR | 356 PKR |
| 16-11-2023 | GBP | 353 PKR | 356.4 PKR |
| 15-11-2023 | GBP | 354 PKR | 357.5 PKR |
| 14-11-2023 | GBP | 354 PKR | 357.5 PKR |
| 13-11-2023 | GBP | 353 PKR | 356.5 PKR |
| 12-11-2023 | GBP | 353.5 PKR | 357 PKR |
| 11-11-2023 | GBP | 353.5 PKR | 357 PKR |
| 10-11-2023 | GBP | 353.5 PKR | 357 PKR |
| 09-11-2023 | GBP | 354.5 PKR | 358 PKR |
| 08-11-2023 | GBP | 354.5 PKR | 358 PKR |
| 07-11-2023 | GBP | 354.5 PKR | 358 PKR |
| 06-11-2023 | GBP | 353.5 PKR | 357 PKR |
Inter Bank Forex Rates
International Forex Rates
More Currency Rates in Pakistan
Pound to PKR Currency Conversion
British Pound also known as Pound Sterling is the formal currency of United Kingdom and Tristan Da Cunha, South Georgia and the South Sandwich Islands, Isle of Man, Guernsey, Jersey and British Antarctic Territory. It is the fourth most exchanged currency in the worldwide market after US Dollar, Euro and Japanese Yen. Its value can be anticipated from the fact that is the third among global currencies mostly reserved in international banks. The central bank for the dealing and fixing rate of pound sterling in global market is The Bank of England that basically issues pound bank notes and coins. Usually the term 'pound' is commonly used by people but in the financial markets, the term sterling is more familiar. Sometimes the byname 'quid' is also used by the locals or the foreign exchange dealers to describe a pound.
Exchange Rate GBP to PKR
For the last ten years the value of British Pound has not fallen below 100 PKR. Today the GBP to PKR rate is Rs. 364. The analysis of exchange rates between Pakistani Rupee and British Pound indicates that it has kept on increasing in value and will keep on escalating as Britain's economy is one of the strongest economies in the world. Their ties and relations with other countries are affecting their exchange rates and it will inflict badly on the value of Pakistani Rupee as the exchange rate between the two currencies is strikingly high. The only common thing between Pakistan and United Kingdom is that both are the members of Commonwealth of Nations. Their entire interaction is related to that platform. Other than this, UK has never had any close cordial relations with Pakistan which is the main reason that Pakistani Rupee never had a significant value for them. Muslim expatriates in the UK do get a good load of Pakistani Rupee in exchange when they visit Pakistan but unfortunately Pakistanis traveling to UK don't even get half of the British Pounds in exchange for their money. This is not only creating an economic setback in the country but making Pakistani Rupee lesser and lesser in the international foreign exchange market. Government of Pakistan is making every possible effort to achieve cordial relations with United Kingdom which might help to make rupee's position stronger in the open market hence giving advantages to Pakistani travelers and open market traders/dealers.
Today Pound Rate in Pakistan is Rs. 364, yesterday rate was Rs. 363.5. These rates change every other day, we have a past record history of 30 days, so you can get a brief idea of British Pound to Pakistani Rupee Conversion.
History of the Pound Sterling
The pound sterling is basically 1200 years old when sterlings or silver pennies used to be the main currency in the Anglo- Saxon Kingdoms. After the establishment of Bank of England in 1694, bank notes and coins for pound sterling were issued. The first note for 10 pound was issued in 1759 and 5 pound note was issued in 1793. Eventually in 1855, The Bank of England started printing notes of various amount.
In 1707, Kingdom of Scotland and Kingdom of England amalgamated into each other forming Kingdom of Great Britain. At that time currency of Scotland was Pound Scots but after the formation of Kingdom of Great Britain, it was restored as pound sterling. In 1801, Ireland also united with Great Britain leading to the formation of United Kingdom of Great Britain and Ireland. United Kingdom had one of the most stable economies in the world before World War 1 but the war left the country in a massive debt. To stabilize the currency again, value of pound sterling was pegged to the gold rates in the country but in 1931, the pound sterling went through severe devaluation by 25%. In 1971, pound became a floating currency and its exchange value was being determined by the foreign exchange dealers in the global market. Sterling fell at its lowest price point in history after 1980 due to a worldwide recession. The journey of its stability has been slow but it remained successful in becoming as high value as United States Dollar.
Currency Profile
The currency code used internationally for pound sterling is GBP whereas the symbol used for the currency is £. The central bank rate for British Pound is 0.75. Inflation rate for Pound Sterling is 2.60%. Bank notes frequently used are £5, £10, £20, £50 and coins frequently used are £1, £2, 1 penny, 2 penny, 5 penny, 10 penny, 20 pennies, 50 pennies.
Pound Sterling Exchange Rates
The British Pound always had a close competition with Euro in the foreign exchange market. From 2003 to mid 2007 the value of Pound Sterling and Euro remained closely tied with each other. In 2008 Pound devalued in comparison to Euro due to global economic crisis but in early 2009 Pound rose sharply in value than Euro.
In 2016 when UK left the European Union, the position of Pound Sterling in the global foreign exchange market came down drastically, threatening its international trade relationships. It suffered a total of 16% in price as compared to US Dollar after the referendum but since then it has regained its strength as now it is close to USD in value.
Latest Comments
Any cutting after sale the ponds
By: Habib on 23-05-2022
Urdu point is my special youtube channel which i watch everyday in uk guys welldone and wish u all the best.
By: Sameer on 05-06-2021
Urdu channel news 👍🏻😊
By: Afaaq Mughal on 01-04-2021
Good
By: Sultan Mehmood on 08-01-2021