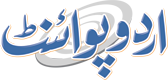 Canadian Dollar Rate in Pakistan - CAD to PKR Exchange Rate History
Today Canadian Dollar Rate in Pakistan is Rs. 211, yesterday rate was Rs. 210.49. The CAD rate in Pakistan PKR changes every hour, we have solved the problem of our users by giving complete history and record of last 30 days. You can check the Canadian Dollar rates history of last month here. These rates are open market currency rates, you can check current Canadian Dollar buying rate and Canadian Dollar selling rates online. Canadian Dollar forex rates and interbank rates are also available in our business and finance section.

Today Canadian Dollar Rate in Pakistan is Rs: 211
| Date | Symbol | Buying | Selling |
| --- | --- | --- | --- |
| 04-12-2023 | CAD | 209 PKR | 211 PKR |
| 03-12-2023 | CAD | 209.99 PKR | 210.49 PKR |
| 02-12-2023 | CAD | 209.99 PKR | 210.49 PKR |
| 01-12-2023 | CAD | 209.99 PKR | 210.49 PKR |
| 30-11-2023 | CAD | 209 PKR | 211 PKR |
| 29-11-2023 | CAD | 209 PKR | 211 PKR |
| 28-11-2023 | CAD | 209 PKR | 211 PKR |
| 27-11-2023 | CAD | 208 PKR | 210 PKR |
| 26-11-2023 | CAD | 208 PKR | 208.5 PKR |
| 25-11-2023 | CAD | 208 PKR | 208.5 PKR |
| 24-11-2023 | CAD | 208 PKR | 208.5 PKR |
| 23-11-2023 | CAD | 208.2 PKR | 210.2 PKR |
| 22-11-2023 | CAD | 208 PKR | 210 PKR |
| 21-11-2023 | CAD | 208 PKR | 210 PKR |
| 20-11-2023 | CAD | 208 PKR | 210 PKR |
| 19-11-2023 | CAD | 208 PKR | 210 PKR |
| 18-11-2023 | CAD | 208 PKR | 210 PKR |
| 17-11-2023 | CAD | 208 PKR | 210 PKR |
| 16-11-2023 | CAD | 208 PKR | 210 PKR |
| 15-11-2023 | CAD | 208 PKR | 210 PKR |
| 14-11-2023 | CAD | 208 PKR | 210 PKR |
| 13-11-2023 | CAD | 208 PKR | 210 PKR |
| 12-11-2023 | CAD | 208 PKR | 210 PKR |
| 11-11-2023 | CAD | 208 PKR | 210 PKR |
| 10-11-2023 | CAD | 208 PKR | 210 PKR |
| 09-11-2023 | CAD | 208 PKR | 210 PKR |
| 08-11-2023 | CAD | 208 PKR | 210 PKR |
| 07-11-2023 | CAD | 209 PKR | 211 PKR |
| 06-11-2023 | CAD | 209 PKR | 211 PKR |
| 05-11-2023 | CAD | 205.5 PKR | 207.75 PKR |
Inter Bank Forex Rates
International Forex Rates
More Currency Rates in Pakistan
Canadian Dollar to PKR Rate
In comparison to Pakistani rupee, Canadian Dollar is extremely high priced. Back in 2015, Canadian Dollar used to be around 83 Pakistani Rupee but now its price is continually skyrocketing in the global market. Today's price of CAD to PKR is Rs. 211. This is the result of Canada's sound economy and its powerful relations with the world's financial and economic giants. Pakistan unfortunately, has to put up with so much pressure because of continuous devaluation of its currency. Due to rising value of Canadian Dollar, we are charged a very high price on our imports but paid very poorly for our exports. It has not only given a hard time to our economy but also led to doubling of our international debts. Unemployment rate has left many folks jobless creating more serious issues in masses like anxiety, stress, depression and sometimes leading to suicide as well. The people who are doing jobs have to pay so much money for fuel and other amenities of life. There is not much remaining quality of life in Pakistan except for the elite class for whom currency exchange rates don't make a difference.
If we, as a nation don't stabilize economic and finance wise soon then far isn't the time when people of Pakistan won't even be able to afford food or basic facilities of life. Immediate measures are needed to be taken by the Government of Pakistan to strengthen the value of Pakistani Rupee in the foreign exchange market so that Pakistan also gets to enjoy balance of trade and good currency exchange value in the global market.
Today Canadian Dollar Rate in Pakistan is Rs. 211, yesterday rate was Rs. 210.49. The CAD rate in Pakistan PKR changes every hour, we give complete history and record of last 30 days for convenience of our users. These rates are open market rates, foreign exchange rates (forex rates) or interbank rates might be different.
The Canadian Dollar (CAD)
Canadian Dollar (CAD) is the formal currency of Canada, Saint Pierre and Miquelon. Since Dollar is the currency of many countries, Canadian dollar is told apart from others by the use of C$ symbol throughout the globe. A hundred cents altogether make up one Canadian Dollar. Canadian Dollar is also commonly spoken about as loonie, huard, piastre and buck in the foreign exchange market and by the financial analysts. Being currency of an economically stable country, Canadian Dollar is the fifth most held currency in the global reserves after the US Dollar, Euro, Japanese Yen and British Pound.
History of Canadian Dollar
Canadian Dollar used to be Canadian pound back in 1841. In 1851, after the legislation was passed in Canada, pound sterling was introduced as an official currency in Canada. In 1867, Canada, Nova Scotia and New Brunswick united and became Dominion of Canada altogether and their currencies were united as well. Prince Edward Island also joined the dominion in 1871. During the Second World War as the gold rates dropped, the Canadian Pound was pegged to US Dollar i.e. 1.1 C$ was equal to 1$ USD. In 1949, the use of pound sterling was altogether terminated and Canadian Pound became Canadian Dollar. The peg between Canadian and American Dollar was maintained until 1970. After that Canadian Dollar became a floating currency and it exchange rate was being determined by the foreign exchange market depending on its supply and demand in comparison to other currencies.
Some Facts about the Canadian Dollar
Canadian Dollar is a very high valued currency in the world due to the fact that Canada's economy is very strong. The unemployment rate in Canada is as low as 7.2%. The food, paper, transport equipment, chemicals, wood and minerals industry earn a lot of revenue for Canada. Its exports like crude, electronics, plastic, machinery, timber, aircrafts, telecommunication material and petroleum are delivered throughout the globe on good rates. Canada spends less on its imports like machinery, durable goods, electricity, chemicals, electronics and motor vehicles. Since severe balance of trade is maintained by Canada, this contributes to its strong economic and financial position in the world market hence making Canadian Dollar mightier in the exchange market. The central bank that regulates the Canadian Dollar throughout the world is Bank of Canada. The ISO Code for Canadian Dollar known throughout the world is CAD. Bank notes frequently used are $5, $10, $20, $50 and $100 whereas coins most regulated are 1 Cent, 5 Cent, 10 Cent, 25 Cent, 50 Cent, 1 $ and 2$.
Latest Comments
Bhai lives in Canada so we often have to exchange the currency into PKR. This page has much good company's recommendations.
By: Abeera Khawar on 20-07-2019
Want to exchange 8100
By: Sohail on 31-08-2021
Agar kisi ny canada sy pesy mgwany hun to muj sy rabta kren pakistan sy ly k canada sy dy den jitny b mgwany hun
By: Asif on 28-08-2021
hi my name is saad want to exchange 200$ in rs 03156829939
By: Saad on 01-07-2020
Rate correctly check
By: Muzammil Shad on 08-04-2020