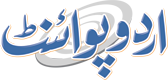 News Agencies in Pakistan
List of News Agencies in Pakistan, find complete details including contact numbers, email address and websites of all registered Wire services in Pakistan.
List of Wire Services & Contact Details
News Agencies are a major source of news for Newspapers, radio and TV channels. These wire services have network of correspondents across the world, and sell the subscriptions to their subscribers, who pay them a monthly subscription fees. To register a News agency in Pakistan, the process is not easy, all of the agencies must get an accreditation from Press Information Dept (PID) and register them self with APNS.
There are many registered News Agencies in Pakistan, including APP Associated Press Of Pakistan, Online International News Network, NNI Network News International, INP Independent News Pakistan, AFP Agency France Press, BBC British Broadcasting Corporation, INN International News Network, IRNA Islamic Republic News Agency, Kyodo News agency Japan, PPI Pakistan Press International, Reuters, AP The Associated Press, VOA Voice of America and Sharp Eye.
You can find complete contact details of every news agency in Pakistan at this page, including contact details, phone number, website address and email address.