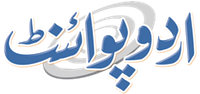 China's Crypto-miners Look Abroad As Regulators Tighten Noose
Fahad Shabbir (@FahadShabbir) 1 month ago Thu 24th June 2021 | 05:14 PM
When a prefecture in northwestern China's Xinjiang region ordered a halt on cryptocurrency mining projects this month, Chris Zhu scrambled to move clients' machines southward, spending over a week to reassemble in Sichuan
Beijing, (UrduPoint / Pakistan Point News - 24th Jun, 2021 ) :When a prefecture in northwestern China's Xinjiang region ordered a halt on cryptocurrency mining projects this month, Chris Zhu scrambled to move clients' machines southward, spending over a week to reassemble in Sichuan.
But after the shift, he received another notice -- authorities in southwestern Sichuan were also putting a stop to the industry, in a turbulent year that has lost his company millions.
"We're thinking of ways to go abroad," said Zhu, whose company handles the maintenance of mining machines.
He is among businessmen and miners now planning to seek their fortunes overseas -- in countries ranging from the United States to Kazakhstan -- as Beijing tightens the screws on the industry.
Crypto-mining is the process by which computers generate a series of complicated hexadecimal number sequences needed to mint new virtual Currency and validate financial transactions -- a task that requires massive amounts of processing power.
Chinese mines power nearly 80 percent of the global trade in cryptocurrencies despite a domestic trading ban since 2017, relying on the competitive advantage of cheap access to power and hardware.
But several provinces have recently ordered the closure of mines.
Mountainous Sichuan was China's second-biggest bitcoin mining province, according to data compiled by Cambridge University that tracked the world's largest digital currency.
Authorities have also ordered shutdowns in the coal- and hydropower-rich regions of Inner Mongolia and Qinghai, with citizens encouraged to report illegal operations.
More than 90 percent of the country's bitcoin mining capacity has now been shut down, according to estimates published by state media tabloid Global Times.