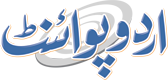 Child Protection Bureau Taking Steps To Curb Abduction Cases: Saba
Fahad Shabbir (@FahadShabbir) Published August 03, 2016 | 10:17 PM
ISLAMABAD, (UrduPoint / Pakistan Point News - 3rd August, 2016) : Chairperson Child Protection & Welfare Bureau Punjab Saba Sadiq said on Wednesday that Punjab Chief Minister Shehbaz Sharif had directed the Bureau to take necessary steps in coordination with the police to curb the child abduction cases in Punjab.
After the directive, the Bureau had started sharing data of all the abducted or missing children with the police, she said talking to a private news channel. Saba said an emergency hotline would also be established on which the parents could directly contact the Child Protection Bureau to know about the status of their complaints. "The Bureau's helpline `1121' is already functional," she added.
She said, "We also presented our point of view in front of the Supreme Court after it took sue moto notice regarding this issue". She said the Punjab Chief Minister had already formed a task force and issued strict orders to the police to take stern action against the culprits.
Saba said the Bureau officials along with the police approached the parents after filing of complaints by them. "Many parents have already filed their children's abduction cases, which helped us identify the children that have been rescued," she added. "We upload all the details of the children that are being rescued on our website and this helps us to trace their parents," she said.
She said five of the rescued kids had been reunited with their families with the help of this very data. She said the SC ordered to form a committee under the supervision of Advocate General Punjab that would look into the matter." The committee was asked to examine each case individually," she added.