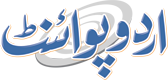 Children Health Need Extra Care In Winter: Doctors
Mohammad Ali (@ChaudhryMAli88) Published November 16, 2016 | 02:50 PM
ISLAMABAD, (UrduPoint / Pakistan Point News - 16th Nov, 2016 ) : Health experts on Wednesday stressed the need of extra attentino and care of children in winter season. While talking to 92 Channel news the experts informed that Flu-related diseases have inflicted a large number of people particularly children and infants as a number of patients with such diseases are seen in hospitals.
Dr Nisar Rao, a consultant chest physician said that special precautionary measures were needed to prevent children from diseases in winter season as the children were most vulnerable to the seasonal diseases due to their weak immune system.
He said a strong immune system by promoting breast feeding of babies can protect them from several seasonal diseases. A senior chest physician said proper awareness of mothers about children health care would help to avoid risk of spreading different diseases and also reduce the deaths ratio due to ailment.
Diseases of cold and flu in children should not be taken lightly as these might lead to lower respiratory tract infections including pneumonia, he added. "I also advise the parents not to overheat the children and just put sweater and warm cloths as sometimes overheating is also not good for them, Dr said".
"Transition of climate always triggers different types of infections in humans. People with weak immunity are the worst sufferers during winters, Children Chest Infections Specialist Dr. Mubina informed".
She further said high levels of pollution in air aggravate breathing problem in oldies. The drop in temperature results in increase the cases of chronic bronchitis and lower respiratory tract infection like pneumonia," she added. APP/mon/mtd/rn