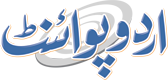 Experts For Pragmatic, Actionable Policy Frameworks To Address Climate Crisis
Ijaz Ahmad Published September 25, 2023 | 06:56 PM
The Experts at a seminar on rising global warming and climate change impacts on the region on Monday agreed that amid lacunas and shortcomings in the national policies and frameworks designed to cope with environmental degradation the country needed pragmatic and actionable legislation to enhance country's resilience against whooping impacts of climate change
ISLAMABAD, (UrduPoint/UrduPoint / Pakistan Point News-Sept 25th, 2023) :The Experts at a seminar on rising global warming and climate change impacts on the region on Monday agreed that amid lacunas and shortcomings in the national policies and frameworks designed to cope with environmental degradation the country needed pragmatic and actionable legislation to enhance country's resilience against whooping impacts of climate change.
The experts were expressing their views at a round table discussion titled "Tipping points: Overshoot Scenarios, A Point of No Return" organized by the Institute of Regional Studies (IRS) here.
During the discussion, CEO Civil Society Coalition for Climate Change (CSCCC), Ayesha Khan said that we were on the verge of crossing climate tipping points, the effects of which will be irreversible. She added that it was going to trigger social unrest as well as national and human security challenges in the country.
Aisha Khan said the nationally determined contributions (NDCs) by the country were taken forward but the projects projected by previous regime under that were not practical rather ambitious that lacked funding.
She added that climate change is across the party lines that that demanded a permanent apolitical body that does not gets affected by the change of governments.
"Climate conversation is part of political conversation and it's not easy rather risky," she added.
Founder Saleem, Alam and Co. and Environmental lawyer, Ahmad Rafay Alam opined that the NDCs and the adaptation plans established by Pakistan were quite unrealistic in terms of finance.
Moreover, institutional capacity to deal with climate-related challenges was nominal, he added.
Zainab Naeem from the Sustainable Development Policy Institute (SDPI) said that while the country's NDCs targets were extremely ambitious, there was a dire need to focus on ensuring more appropriate implementation frameworks.
Zainab Naeem added that the SDPI was working with regional partners on climate diplomacy and think tanks were coming together to strengthen think tank diplomacy.
She added that the country would need a dedicated ministry on loss and damage funds if it gets operational for proper handling of the issues.
Dr Fazilda Nabeel, UNFAO Water and Climate Governance Specialist said at the previous COP-27 most of the bankable climate mitigation projects showcased by various countries were mostly nature-based solutions.
She added that the emphasis should be laid on more nature-based solutions to achieve climate resilience.
A video of World Economic Forum highlighting 16 tipping points around the world that will drive climate crisis due to instability in ecosystems of Prof Johan Rickstrom was also displayed.
Dr Amjad Masood, GCISC, Glaciologist said there were capacity constraints to monitor the cryosphere and permafrost region, whereas 60-80% water resources were coming from glaciers.
However, the country was also facing transboundary issues with neighbouring countries on water.
"Climate change not addressed properly as part of transboundary dialogues on water which should be given due priority," he added.
President IRS, Ambassador Nadeem Riyaz said that the environment had to be made into a major part of curricula from initial to higher secondary levels provided its rising relevance and significance at present and in the foreseeable future.
He said climate change was a complex issue and provinces have varying capacities and issues due to their different topographies.
"Climate disasters do not follow international borders and it's already at the tipping point, where all of us are going to be affected and will face its effects," the President IRS said.
Talha Tufail Bhatti, Associate Research Officer at the Climate Change desk concluded that the climate change problem is in fact a fossil fuel problem.