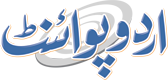 IESCO Issues Power Suspension Programme
Fahad Shabbir (@FahadShabbir) Published August 18, 2016 | 06:44 PM
ISLAMABAD, (UrduPoint / Pakistan Point News - 18th August, 2016) : The Islamabad Electric Supply Company (IESCO) on Thursday issued power suspension programme for August 20- 21-22 for various areas of its region due to necessary maintenance and routine development work. According to IESCO Spokesman, the power supply of different feeders and Grid Stations would remain suspended for specific time.
On 20 August From 08:00am to 10:00am and 02:00pm to 04:00pm Tench Bhatta, Capt.
Aamir, Lala Zar, Shah Jeevan, Radio Pak, Quaid- e-Azam Colony feeders, On 20 and 21 August From 07:00am to 03:00pm Pindi Point, Barian, C/Bagh, PHED, Gharial, PAF, Upper Topa, Patriata, Cecil, Kohala, PC Bhurban, MCM, PTDC (C/Lift), Dheer Kot, Chamman Kot, Rangla, Sohawa, Minhasa, Numble, Berot (Kazmai), Desto, Angori, Treat feeders, On 21 August From 06:00am to 11:30am Park view, DHA/AWOHS, Morgah, Fauji Foundation, Walayat Complex, Bharia Town, Ex-Lawyer Colony feeders, On 22 August From 08:30am to 13:30pm Mankiala, Sohawa, Jermote feeders, From 10:00am to 02:00pm Mansoor Shaheed, Emaar (AOWHS), New Rawat, Old Rawat, CWO, PAECHS, SPARCO, HPT-3 feeders and surrounding areas.