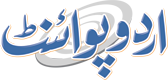 Islamabad's 35% Residents, Only 10.3% Of Lahore's Segregate Waste At Source For Livelihood: Research
Umer Jamshaid Published November 20, 2023 | 08:01 PM
A recent study titled "Waste as Resource: Case Study of Lahore and Islamabad" has revealed that 35% of residents of Islamabad and only 10.3% of Lahore segregate waste at the source for economic reasons
ISLAMABAD, (UrduPoint / Pakistan Point News - 20th Nov, 2023) A recent study titled "Waste as Resource: Case Study of Lahore and Islamabad" has revealed that 35% of residents of Islamabad and only 10.3% of Lahore segregate waste at the source for economic reasons.
The segregated waste included the selling of plastic bottles, paper, and other materials to a local scrapyard by the household or their domestic help. Other non-sellable materials are disposed of at the community collection point.
The Institute of Urbanism (IoU) and Heinrich Böll Stiftung (hbs) jointly organized a consultative meeting on a research report titled "Waste as Resource: Case Study of Lahore and Islamabad". The meeting aimed to explore current practices, policies, and gaps in waste management, focusing on the potential of waste as a valuable resource, a news release said.
The findings of the research report revealed that approximately 50 million metric tons of waste are produced annually in Pakistan, highlighting the urgency to adopt sustainable practices.
The survey was meant to find out about the behaviour of communities in Islamabad and Lahore towards waste management. Ms.
Ayesha Majid, Senior Program Coordinator IoU, presented research findings and shed light on the gravity of waste-related illnesses.
It was alarming to note that 24% of the respondents in Islamabad and 12.3% in Lahore reported burning waste around their locality.
It was evident that residents wanted the municipality to initiate waste segregation by providing multiple bin systems in residential areas. Residents of Islamabad (69%) and Lahore (68%) showed their support for adopting waste segregation in households given the infrastructure provision by the municipality. On average 50% were also willing to pay extra for the improvement of waste management services where recycling and segregation were a priority.
The role of private and public sector and youth was discussed by a panel of experts including Mr. Farid Rais, Senior Anchorperson from Dunya News, Farah Rashid, expert environmental sustainability; Gulraiz Yaqoob, Managing Director of Five Star Pvt. Ltd.; Uniqsha Batool, Co-Founder of DIYAR; and Umar Chaudhary, Senior Manager of Communication at Lahore Waste Management Company (LWMC).
The private sector was of the view that trash can be recycled which they affirmed is an untapped opportunity, especially for young entrepreneurs.
Uniqsha Batool, a young startup lead expressed, "We are recycling plastic and making prefabricated walls for building low-cost and affordable houses, contributing to sustainable housing solutions." Gulraiz Yaqoob spoke about the clear PET flakes that they make out of recycled plastic at the facility in Lahore. They discussed the challenges and opportunities in recycling and highlighted the industry's growth opportunities and the need for municipalities to support businesses in the provision of the basic capital i.e. waste plastic.
Farah Rashid shared the role of the development sector in uplifting new ideas and finding new avenues for recycling. She highlighted that Engro Foundation announces internship opportunities for youth annually where they can work on their ideas around sustainability and produce successful green business models.
Umar Chaudhry underscored the adoption of critical policy measures during the meeting. These initiatives encompass a robust focus on encouraging source-level segregation through public awareness campaigns, the implementation of comprehensive youth engagement programs like the "50 Thousand Clean Campus Drive" to instil responsible waste practices, and the active promotion of public-private partnerships. Additionally, a transparent policy framework is adopted for issuing No Objection Certificates (NOCs) to the private sector for waste management. Collectively, these policy measures aim to establish sustainable waste management practices, mitigate environmental impact, and nurture a sense of responsibility among both citizens and businesses.
The ioU team that convened the meeting included Samima Durrani, Head of Finance and Operation, Tayyaba Pervaiz and Mohsin Ali, Program Assistants, and Muhammad Haris, Finance Officer.
The consultative meeting helped bring together important and diverse actors that can contribute to making waste management efficient in Lahore and Islamabad including experts, entrepreneurs, and policymakers. The policy recommendations of the report will form basis of the future dialogues with the policy makers and other actors for making cities more green and clean.
\395\778