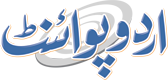 Overseas Ministry Cancels 42 OEPs' Licenses During Last Three Years
Muhammad Rameez Published August 08, 2016 | 02:41 PM
ISLAMABAD,(UrduPoint / Pakistan Point News - 8th Augst,2016) : Ministry of Overseas Pakistanis and Human Resource Development has cancelled the licenses of 42 Overseas Employment Promoters (OEPs) during 2014-2016 on the account of malpractice and exploitation. An official source of the ministry revealed that strict actions have been taken against those OEP's who have been found guilty of malpractice. While penalties have been imposed in different cases by forfeiting the amount of security deposited by OEP. The government is mindful about phenomena of extraction of money from the intending emigrants by the licensed OEP as well as the unauthorized sub-agents. Listing the other measures, the official source said all Protectorates of Emigrants have been directed to strictly follow the obligations of Rule 15(A)2 of Emigration Rules 1979 to ensure issuance of proper receipt by the OEP to the intending emigrants in case of any payment relating to their foreign employment. Trade Test Center activity and the whole procedure for recruitment of emigrants have been revised focusing on to educate the emigrants present in trade center regarding role of sub-agents mafia or unauthorized persons involved in extracting money from intending emigrants. An online Complaint Management System is already working to facilitate the emigrants in filing their complaints against illegal activities of OEPs contrary to Emigration Ordinance 1979 and rule made there under and to take quick action against the culprits.
The website for registration of complaints is (www.ophrd.gov.pk/complaint). The ministry has issued instructions to all Protectorates of Emigrants to display the banners or Standees at different prominent places at Protectorates of Emigrants and in OEP offices containing information regarding payment to the OEPs only in their approved offices for awareness of emigrants and Overseas Pakistanis. The ministry has also issued instructions to oil airlines and their franchised agencies regarding "Issuance of international traveling tickets after Protector Clearance to save emigrants from any untoward position at airports".
news Agencies have been directed not to publish overseas lobs advertisement without the permission of Bureau of Emigration and Overseas Employment and its Protectorate of Emigrants office as required under section 9 of the Emigration Ordinance 1979. Computerization of the record of emigrants, OEPs and permission granted for recruitment of emigrants is under process in collaboration with National Database Registration Authority (NADRA) to reduce the malpractice and incidence of exploitation.