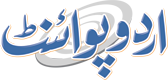 Police Evolve Policy To Control Lost/missing Children
Sumaira FH Published July 30, 2016 | 11:10 PM
LAHORE, (UrduPoint / Pakistan Point News - 30th july, 2016) : The Punjab police have evolved a comprehensive policy to control lost and missing children incidents in the province. The policy was materialized in a meeting presided over by Inspector General Police Punjab Mushtaq Ahmad Sukhera here on Saturday.
The policy will immediately be implemented across the province and all field officers have also been issued directions in this regard. According to the policy, every SHO would be bound to immediately lodged an FIR after receiving an application by the heirs regarding missing/lost of their children. No negligence would be accepted and strict action would be taken against the officers concerned. It was also decided that SHOs and investigation officers would remain in constant liaison with complainants and ensure the installation of CCTV camaras at railway stations, bus terminals, shrines and at public parks.
The field officers would also ensure monitoring of snooker and video games clubs in their respective areas. The IG directed the officers to start action against professional beggars under the policy.
All SHOs should remain in contact with other SHOs in case of missing or recovery of a child besides maintaining record of these children along with their photographs. A gazzatted officer in each district would be a focal person of missing children cases and would dispatch diary within 15 days to crime branch. Under the policy, all field officers will have regular coordination with the Punjab Child Protection & Welfare Bureau, NGOs and local cable operators so that in case of any incident prompt action could be taken. Mushtaq Sukhera directed officers to launch a massive media campaign to aware parents and seek full cooperation of people.