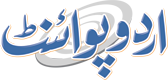 Qayyum Terms PTI's Protest 'ill-timed'
Rukhshan Mir (@rukhshanmir) Published August 06, 2016 | 10:55 PM
ISLAMABAD, (UrduPoint / Pakistan Point News - 6th August, 2016) : Pakistan Muslim League-Nawaz (PML-N) Senator Lt General (R) Abdul Qayyum Saturday termed the announced protest by Pakistan Tehreek-i-Insaf (PTI) 'ill-timed' saying it was not the right time for such a move. PTI should focus to deliver in Khyber-Pakhtunkhwa (KPK) where it was in power besides playing role for Pakistan's progress, he said talking to ptv. The senator said PTI should use the Parliament as a forum to discuss all national issues rather than doing politics of agitation. He said the Federal government would extend its cooperation to all the provinces on their agenda to serving the masses.
Abdul Qayyum said CPEC was a mega project of the government and all parties should play their role for its completion as it would bring development and prosperity in the country.
He said it was also the responsibility of all political parties to highlight Kashmir issue at all forums and unveil before the world, the Indian atrocities in the valley. The senator said the government and the opposition should resolve the matter of Terms of References (ToRs) on Panama Papers with consensus. He said opposition parties had started politics of agitation and confrontation against the Pakistan Muslim League Nawaz (PML-N) government as they were afraid of the latter's public-friendly policies and popularity.