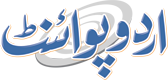 Quality Education In Backward Areas Top Priority: Rana Mashhood
Fakhir Rizvi Published August 16, 2016 | 08:33 PM
RAJANPUR, (UrduPoint / Pakistan Point News - 16th August, 2016) : Punjab Education Minister Rana Mashhood Ahmed Khan has said that quality education in backward and far-flung areas was a top priority and vision of the Punjab government. Establishment of Daanish school for the poor children was an excellent idea of Chief Minister Muhammad Shehbaz Sharif, said Rana Mashhood while addressing teachers, journalists and officials of the district government here.
Any negligence in provision of quality education would not be tolerated, he said adding that the Punjab government would instal solar panels in schools of remote areas of district Rajanpur. The government would make arrangements for safe drinking water alos,he added.
He announced construction of new buildings in schools having dilapidated buildings.
Rana Mashhood promised that the Punjab government would establish a Technical College in Rajanpur very soon. He also visited different schools in the city and presented a cheque of one lakh rupees to Nazia Ramzan, the daughter of a labourer, who secured the first position in matriculation examination in the Arts Group. The minister announced free treatment of a poor female student Iqra Bibi, who was suffering from eye complications.
Later on, he visited Daanish School in Jampur and spent time with students. DCO Rajanpur Chaudhry briefed the minister about different measures related to flood situation. EDO Education Abdul Ghaffar Langah, DO Secondary Sanaullah Sehrani and others were also present on the occasion.