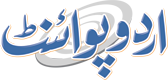 Religious Ministry Pays Compensation To The Families Of Deceased Hujjaj
Fahad Shabbir (@FahadShabbir) Published August 19, 2016 | 06:58 PM
ISLAMABAD, (UrduPoint / Pakistan Point News - 19th August, 2016) :The Ministry of Religious Affairs and Interfaith Harmony has paid compensation to the heirs of all deceased Hujjaj, who died in Saudi Arabia during Hajj-2015. Official sources told APP that the successors of the families of died hujjaj had been paid Rs 0.5 million each as compensation.
Mina deceased had been paid additional Rs 0.
5 million per family on the directives of Prime Minister Muhammad Nawaz Sharif. He said a total of 80 hujjaj were died at Mina stampede in September last.
While 20 Pakistani hujjaj, who died in Mina stampede were residing temporarily in Saudi Arabia (Iqama holders). He said Rs 50,000 had been paid to each haji in case of permanent disability of one limb and Rs 100,000 in case of permanently disability of both limbs, while 300,000 is paid in case of emergency evacuation due to illness.