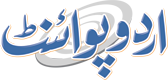 Resolving India-Pak Kashmir Issue Requires Goodwill Of Member States: UN Official
Sumaira FH Published July 23, 2016 | 10:53 PM
UNITED NATIONS, (UrduPoint / Pakistan Point News - 23th july, 2016) : A top United Nations counter-terrorism official has said that a resolution of the Kashmir conflict between and India required goodwill of the member states. "We need also a goodwill of member states.
How can we resolve that without the goodwill of member states," UN Counter-Terrorism Committee Executive Directorate Executive Director Jean-Paul Laborde said, while responding to a question on the Kashmir dispute and the problem of terrorism in the region resulting from this unresolved conflict. "In preventive diplomacy and resolution of conflict, the role of the UN is to put people together and to continue to speak.
Hopefully we will one day finish and resolve this conflict and hopefully we will have reduction of acts of terrorism," Laborde told reporters at UN Headquarters in New York on Friday. Dealing with terrorism worldwide, he said that with more than 30,000 foreign terrorist fighters from some 100 countries around the world, terrorism was a global threat requiring a comprehensive and unified response. "There is no doubt that the threat from terrorism remains persistent and, unfortunately, credible, as demonstrated in many places," Laborde said. "A country cannot, and is not in the position, to fight this phenomenon alone," he added.
Speaking at a news briefing ahead of a Security Council briefing regarding resolution 2178 (2014), on stemming the flow of foreign terrorist fighters, he highlighted that while the territorial expansion and military force of the Islamic State in Iraq and the Levant (ISIL/Da'esh) was reduced in recent months, the group's capacities had been changing into those of a 'real terrorist organization'.
Indeed, he said, this year the group was able to "commit or indirectly inspire" at least 393 attacks in 16 countries during the month of Ramzan, from 6 June to 5 July, the majority of which occurred in Iraq and Syria. The Executive Director said the world was not becoming a safer place anytime soon because of this flexibility. "The first action is really to reduce to zero the territory of Da'esh (ISIL).
This means that the so-called 'caliphate' cannot anymore be a hope for anybody," Mr. Laborde said. The Executive Director also stressed the importance of cooperation in international counter-terrorism efforts, including with civil society and the private sector.
In that regard, he noted that police forces should have improved intelligence through better relationships with communities, which could motivate people to speak to authorities when suspicious activities occur.
"We will not as the universal community as a whole, we will not be in the position to counter terrorism effectively without the support of not only the governments but the society. This is a society which is a base for revolt against the terrible acts against the victims, against civilians.
That's where perhaps also we have to be more vocal in terms of the UN," the Executive Director added. In response to a question regarding Da'esh using images of children killed by airstrikes as a means to inspire revenge attacks, Mr.
Laborde stressed that the group did not defend those civilians to claim retaliation for them. Instead, the group used whatever means available to propagate a "culture of death," he said.