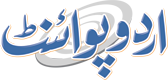 Sufi Music Album "You" Launched
Sumaira FH Published August 01, 2016 | 12:44 PM
ISLAMABAD, (UrduPoint / Pakistan Point News - 1st August, 2016) : Indus Cultural Forum (ICF) in collaboration with Lok visa launched Sufi Music Album `You' here at Lok Virsa, a National Institute of Folk and Traditional Heritage. Senator Sassui Palijo was chief guest on the occassion. While Senator Gianchand and Resident Coordinator UN Neil Buneh were guests of honour on the occasion.
Executive Director Lok Virsa Dr. Fouzia Saeed and Dr. Bhisham Kotak Director ICF were hosts of the event. Saif Samejo Sketches Band sung few songs from the new album You and enthralled at the launching ceremony.
Sassi Paleko addressing on the occasion congratulated Saif Samejo and his band members for launching the new album of sufi music.
Dr. Bhisham Kotak thanked the participants for attending he event.
He said that Indus Cultural Forum (ICF) would bring more music for the music lovers. Earlier, Dr. Fouzia Saeed welcomed the participants in the Open air theater of Lok Virsa. She said that Lok Virsa and ICF is making efforts to promote culture and art in the country.
She said that both organizations would organize more such events in future to promote culture and art. A large number of audience from across twin cities also attended the event. Indus Cultural Forum (ICF) is a community platform of culture and arts-lovers.