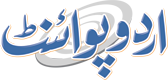 Unusual Smoggy Conditions To Engulf Punjab, KP And Islamabad: DG PMD
Umer Jamshaid Published November 03, 2016 | 03:00 PM
ISLAMABAD, Nov 3 (UrduPoint / Pakistan Point News - 03rd Nov, 2016 ) : The unusual smoggy conditions will continue to engulf plain areas of Punjab, Khyber Pakhtunkhwa and also Islamabad during the months of November and December and citizens are required to take precautionary measures.
This was stated by Director General, Pakistan Meteorological Department (PMD), Dr. Ghulam Rasool on Thursday. Dr. Ghulam Rasool said, the country was witnessing unusual intense smoggy conditions which have engulfed the plain areas of the country for the first time and reasons were dust-storm at Arabian Sea, less than average rainfall, climate change and increasing amount of toxic air released by local factories.
Talking to APP, he said the citizens can suffer from various health hazards due to prevailing smoggy conditions like irritation in eyes, coughing and lungs issues due to inhaling toxic air and skin problems.
"The smoggy conditions will not only affect the plain areas of Punjab province but it would also engulf parts of Khyber Pakhtunkhwa and the Federal capital", Dr.
Ghulam Rasool said. However, he said, the intensity of smog will be relatively lesser in Islamabad as compared to the other parts of the country.
Dr. Ghulam Rasool said rain and strong winds can only subside the smoggy conditions and clear the weather. To a question, the DG PMD said, the visibility level can be decreased further in plain areas during the coming days due to smoggy conditions and drivers must keep the speed limit of vehicles low.
According to the medical experts, the citizens must limit the usage of smoke emitting vehicles during the smoggy conditions which cause pollution. The old citizens must avoid walk in open places and parks during the morning and evening times and new born children should be kept indoors most of time.
The citizens must wear mask and glasses while going outside to prevent direct contact with smog, the experts advised.