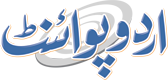 US Envoy Calls On Caretaker Minister For Planning, Development And Special Initiatives Muhammad Sami Saeed
Ijaz Ahmad Published September 25, 2023 | 11:03 PM
US Ambassador to Pakistan Donald Blome on Monday called on Caretaker Minister for Planning, Development and Special Initiatives Muhammad Sami Saeed and discussed matters of mutual interest between the two countries
ISLAMABAD, (UrduPoint/UrduPoint / Pakistan Point News-Sept 25th, 2023) :US Ambassador to Pakistan Donald Blome on Monday called on Caretaker Minister for Planning, Development and Special Initiatives Muhammad Sami Saeed and discussed matters of mutual interest between the two countries.
During the meeting, the Planning minister appreciated the support that Pakistan received from the United States (US) in the field of development cooperation, bilateral trade and investment promotion, a news release said.
The two sides also exchanged views on matters of common interest and expressed their resolve to enhance and strengthen the existing bilateral relations.
Highlighting the government's efforts for the revival of the national economy, Sami Saeed said it formed a Special Investment Facilitation Council (SIFC) aimed at attracting foreign investment in various sectors such as Mines and Minerals, Agriculture, Information Technology and Energy. The minister invited US companies to explore the options to invest in these sectors.
Ambassador Blome assured that the US would continue development cooperation between the two countries and support Pakistan in its efforts to revive the economy.