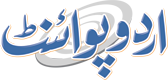 World Urged To Stop Genocide In Occupied Kashmir
Faizan Hashmi Published July 27, 2016 | 03:23 PM
ISLAMABAD,(UrduPoint / Pakistan Point News - 27th july,2016) : Hurriyet leaders and organizations in Indian Occupied Kashmir (IOK) have called upon the international community especially the United Nations to stop genocide of the innocent Kashmiris at the hands of occupation forces in the territory. According to KMS, the Jammu and Kashmir Peoples' Movement (JKPM) working Chairman, Mir Shahid Saleem, while addressing a protest programme in Rajouri said that Indian forces had crossed all limits of cruelty and savagery in Kashmir and were engaged in an open genocide of the Kashmiris.
He said that the most unfortunate part of it was the criminal silence being maintained by the world community. He said that the drama of death and destruction going on in the streets of Kashmir deserved an immediate intervention by the international community. The Democratic Freedom Party (DFP) General Secretary, Maulana Abdullah Tari in his statement in Srinagar said that the state-sponsored oppression on the civilian population was increasing with each passing day and there was no let-up in the bloodbath.
The Chairman of Ummat-e-Islami, Qazi Yasir, in his statement expressed anguish and sorrow over the ongoing killings in Kashmir. "Unlimited force is used against civilians creating serious psychological and physical disorders," he said. Hurriyet leader, Javaid Ahmad Mir and Jammu and Kashmir Freedom Movement leader, Muhammad Iqbal Aggu, in their statements demanded probe by international investigation agency into the civilian killings in the territory to punish the involved Indian army and police personnel. Meanwhile, a peaceful rally led by Jammu and Kashmir Peoples League leader, Manzoor Ghazi, was held at Iqbal Abad in Islamabad district against the killing spree unleashed by Indian forces in the territory. Jammu and Kashmir Ittehadul Muslimeen also organized a candle light protest at Mirgund in Pattan area of Baramulla district against the killings.
Anti-India slogans were raised on the occasion.