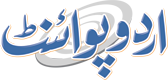 Olympics: Australia's Campbell Swam With Hernia: Report
Muhammad Rameez Published August 23, 2016 | 11:16 AM
SYDNEY, (APP - UrduPoint / Pakistan Point News -23rd Augst,2016) - Australia's 100m freestyle world record holder and gold medal hope Cate Campbell went into the Olympics with a painful hernia, a report said Tuesday. Campbell told The Australian that the hernia, her second in 12 months, did not impact on her performances in Rio where she failed to win a medal in the 100m despite being the favourite. "I want it to be very clear that I do not make any excuses for my poor performances this past week," she told the newspaper from Rio. The Australian said Campbell's hernia was detected three months ago, before she broke the world 100m freestyle record during a swim in Brisbane in the lead-up to the games. The 24-year-old had hinted at a problem during the swimming in Rio, saying "everyone has injuries and everyone has setbacks", but made no mention of it as she missed an individual medal in the finals of the 100m and the 50m. She told Australian Olympic broadcaster Channel 7 that her 100m final swim was "100 percent my fault" and that she went out too hard at the start and was unable to finish as she wanted.
But it was clearly a disappointment for the Queenslander who could have won gold in the 100m final if she had swum as she did in relay events when she posted blistering splits of 51.97sec and 52.17sec, The Australian said. Campbell's relay efforts helped Australia win gold in the 4x100m freestyle relay and silver in the 4x100m medley relay. Australian swimming is under scrutiny after it failed to reap the medals expected, accounting for only three of the eight gold medals won by the nation at the games. Men's 100m favourite Cameron McEvoy succumbed to pressure and finished seventh in the final while Mack Horton, who took gold in the 400m freestyle, was fifth in his preferred 1,500m event.
Campbell's coach Simon Cusack told the paper that while the hernia was painful there was not enough time for the swimmer to have surgery on it without disrupting her preparations for Rio. She is now expected to have surgery in October after a post-Games holiday.