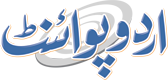 Olympics: Rio Ready For Olympic Carnival As Opening Awaits
Zeeshan Mehtab Published August 05, 2016 | 04:56 PM
RIO DE JANEIRO, (APP - UrduPoint / Pakistan Point News - 5th Augst,2016) - The carnival capital of Rio de Janeiro will host a glittering Olympics opening ceremony party on Friday, hoping to draw a line under a turbulent seven-year build-up dogged by recession, drugs scandals, crime and infrastructure stumbles. The iconic Maracana Stadium will host a pulsating gathering for more than 70,000 fans, 10,400 athletes and dozens of world leaders as the first Olympics to be staged in South America gets under way. The four-hour ceremony in the teeming Brazilian city sets off two weeks of sporting excellence and drama featuring the likes of Usain Bolt and Michael Phelps that wraps up on August 21. Yet the giddy euphoria that invariably accompanies the opening of an Olympic Games has been notably absent as Brazil grapples with a tanking economy and a grim litany of social problems. Organisers hope the bright lights and thumping rhythms of Friday's samba spectacular at the Maracana, which gets under way at 8:00pm local time (2300GMT) can brighten the mood throughout the nation.
"I hope the opening ceremony can be a kind of anti-depressant for Brazil," said one of the show's creative directors, the acclaimed "City of God" film-maker Fernando Meirelles. The ceremony would craft a message of tolerance and care for the environment to a troubled planet, Meirelles said. "The world is very tense," the director added, citing the rise of US presidential contender Donald Trump and Britain's recent shock decision to leave the European Union.
"The whole world feels this tension." Friday's opening will light the touchpaper for 17 days of sporting drama played out against some of Rio's most iconic landmarks. Jamaican sprint king Bolt will compete under the gaze of the Christ the Redeemer statue, sailors and swimmers will duel near Sugarloaf Mountain while the golden sands of Copacabana will host beach volleyball.