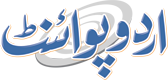 'Dozens Of Families' Leave Besieged Aleppo: Syria State News
Faizan Hashmi Published July 30, 2016 | 07:24 PM
DAMASCUS, (APP - UrduPoint / Pakistan Point News - 30th july, 2016) - Dozens of families left the besieged opposition-held east of Syria's Aleppo city on Saturday through a "humanitarian corridor" to the government-held west, Syria's official SANA news agency reported. The evacuations came 48 hours after regime ally Russia announced that three humanitarian passages would be opened to allow civilians and surrendering fighters to cross from the besieged rebel-held districts of the city to government territory. "This morning dozens of families left via the corridors identified...
to allow the exit of citizens besieged by terrorist groups in the eastern neighbourhoods," SANA reported. "They were welcomed by members of the army and taken by bus to temporary shelters," it added. It also said "a number" of women over the age of 40 had left the rebel-held east and had been taken to shelters. The agency carried photos showing dozens of people, mostly women and children, walking past soldiers and boarding buses. State television also broadcast footage it said showed residents crossing from the east to the west.
SANA added that "armed men from eastern neighbourhoods of Aleppo" had turned themselves in to army soldiers in Salaheddin district, without giving figures or showing pictures of the incident. The Syrian Observatory for Human Rights, a Britain-based monitor, confirmed that "a number" of civilians had left the east of the city through a passage in the Salaheddin neighbourhood. It had no exact figures for the number of people who had evacuated. Aleppo has been roughly divided between government control in the west and rebel control in the east since mid-2012, and the frontline runs through several neighbourhoods, including Salaheddin. The rebel-held side of the city has been effectively under government siege since July 7, when regime forces advanced to within firing range of the only remaining supply route to opposition neighbourhoods. The encirclement has led to food shortages and spiralling prices in the east, with fears of a humanitarian crisis for the estimated 250,000 still living there.