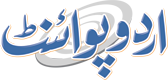 Hurricane Earl Bears Down On Central America
Sumaira FH Published August 04, 2016 | 10:52 AM
GUATEMALA CITY,(APP - UrduPoint / Pakistan Point News - 4th Augst,2016) - The outlying sweep of a tropical hurricane gliding across the Caribbean started lashing northern Central American countries Wednesday amid warnings from authorities of the risk of impending floods and mud slides. Honduras, which issued a red alert for its islands in the Caribbean, reported the advance fringe of Hurricane Earl was hitting its northern coast, but there was no emergency reported as yet.
Airports in the region were closed. The eye of the hurricane was still out to sea and moving westwards at a leisurely pace. The US National Hurricane Center in Miami said a weather-spotting aircraft had flown up to Earl and measured its maximum sustained winds at 120 kilometers (75 miles) per hour. That graduated it from a tropical storm into a hurricane ranking the first category on a five-point scale. Belize was expected to feel the brunt of Earl, which was to make landfall late Wednesday or early Thursday. Belize's National Emergency Management Organization said heavy rain "could cause flash floods and mud slides" and a storm surge along the shore.
The storm will also cause trees to be blown down, power outages, and "weak houses and structures will be damaged or destroyed; loose objects will become projectiles," it said.
Authorities in Belize have shelters prepared. They told non-essential government workers they could go home Wednesday to secure their properties. Earl would lose force as it moved farther inland, across Belize and a northern rural part of Guatemala and into southeastern Mexico. Guatemala in particular is prone to rainy season flooding and mud slides that often prove fatal.
Its population, at 16 million, is vastly bigger than Belize's 330,000, though Earl was to move across Guatemala's less inhabited north. Mexican authorities said the southern states of Campeche, Quitana Roo, Tabasco and Yucatan would be affected by Earl and issued a yellow alert. Mexican tourist resorts to the north, including in Cancun and Playa del Carmen, were operating almost normally, though with heavy showers.